LVMH signs pact to promote and protect specialised skills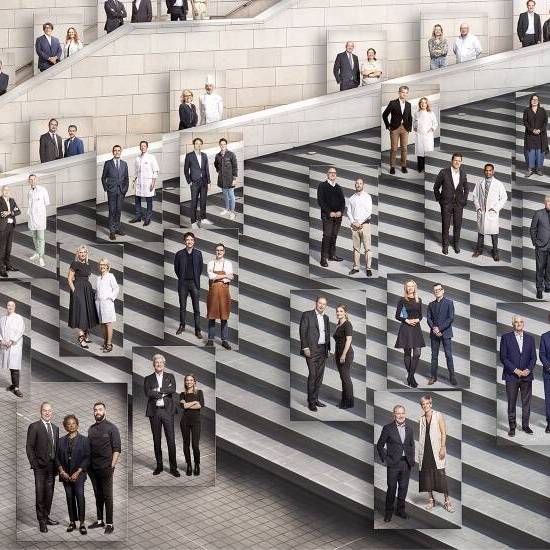 The "WE for ME" pact for the Métiers d'Excellence reinforces the commitment of the 75 Maisons of the luxury group to craftsmanship and diversity, with special emphasis on passing on the savoir-faire to the next generations
The newly signed document lays out measures to ensure the recognition and protection of the Métiers d'Excellence, the set of specialised skills that encompass the unique savoir-faire of LVMH collaborators in the areas of Creative, Craft and Sales. As stated by Bernard Arnault, LVMH Chairman and Chief Executive Officer: "the luxury industry could not continue to thrive without the savoir-fare rooted in excellence". The Group believes it counts with the greatest variety of these métiers, which represents a fundamental contribution to the cultural heritage of humanity.

The manifesto also emphasizes the commitment to passing knowledge to the next generations: "LVMH counts over 200 Métiers d'Excellence around the world represented by a community of people driven by true passion and deep commitment to passing them on to new generations. We have a responsibility to support them and develop this community", commented Chantal Gaemperle, LVMH Group Executive Vice President, Human Resources and Synergies. "WE for ME" is part of an ongoing effort by LVMH that started in 2014 with the establishment of LVMH's Institut des Métiers d'Excellence, a vocational training program that has instructed around 1 000 people in France, Switzerland, Italy, Spain and Japan.

In the next few months, LVMH Métiers d'Excellence will expand itself with the launch of new initiatives. These include the acceleration of the "Excellent!" programme in France and other countries to change the way these jobs are perceived by young people and a new programme to develop the competencies of its employees and enhance innovation. On the agenda it's also the kick-off of "Les Virtuoses LVMH", a programme to recognize collaborators that embody the values of the métiers d'excellence, and the forging of new partnerships outside LVMH's group (for example, ELLE Artisanes Awards and the creation of an applied arts support found).