Nike turns Nike Air into PPE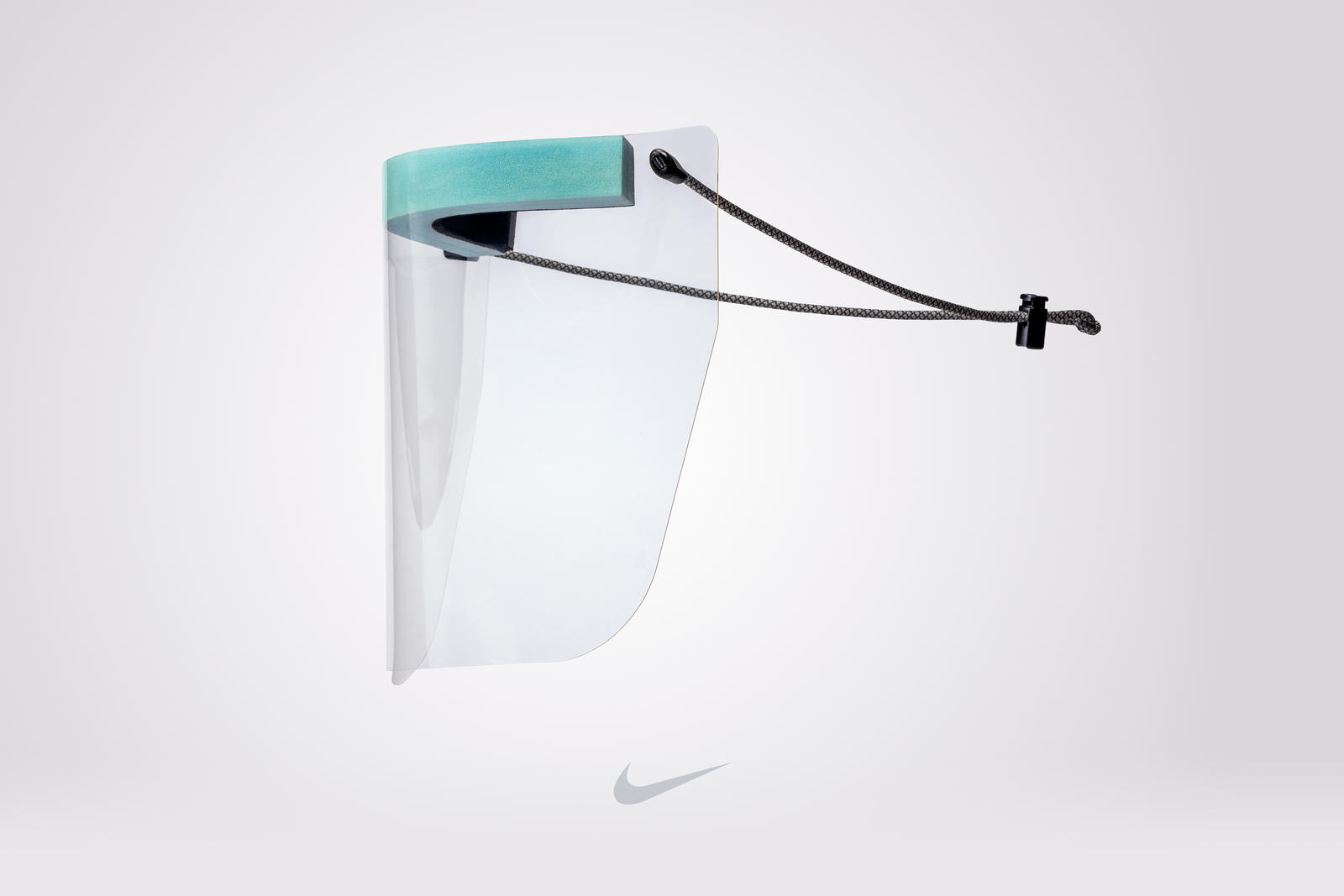 The sportswear giant has teamed up with the Oregon Health & Science University (OHSU) to come up with Personal Protective Equipment in the form of full-face shields and powered air-purifying respirator (PAPR) lenses
"When OHSU shared its current face shield, finding a way to reproduce the equipment with Nike-owned materials and manufacturing facilities became an immediate goal", Nike confirmed. The aim of the sportswear giant was to produce a shield that was not only a high-functioning one, but also that allowed a simple model of production.
Nike's version of the full-face shield transforms elements of the brand's footwear and apparel into PPE (Personal Protective Equipment). Collar padding once destined for shoes is repurposed; cords originally earmarked for apparel reconsidered; and the brand even re-imagined the TPU component of the Nike Air soles.

"Without proper facial protection, healthcare workers are at a higher risk of contracting the virus, which could place substantial strain on the healthcare workforce in the months ahead", commented Miko Enomoto, M.D., Associate Professor of anaesthesiology and perioperative medicine, OHSU School of Medicine. "The full-face shields help protect healthcare workers' faces and also help to prolong the length we can safely use a surgical or N95 mask. Nike's generous response to the Covid-19 crisis helps to instil an added layer of confidence and support for healthcare workers, that we can safely carry out the jobs we were born to do", he concluded.


The three parts of the full-face shield come together in a streamlined nine-step process. This has been formalized through a collaborative effort between Nike's Innovation teams and manufacturing groups at Nike's Air Manufacturing Innovation (Air MI) facilities in Oregon and Missouri.

Simultaneously, TPU will be employed to create new lenses for PAPR helmets. This equipment is used in situations with the most airborne pathogen exposure and is essential to the most critical procedures and care of infected patients. Nike's PAPR lenses take the same TPU as the face masks, and have welded segments to fit the specifications of PAPR helmets.

The PAPR lenses and full-face shields will be provided to health systems in Nike's World Headquarters region, including Providence, Legacy Health Systems and Kaiser Permanente, and others across the state of Oregon.