Brazilian footwear industry shows worrying signs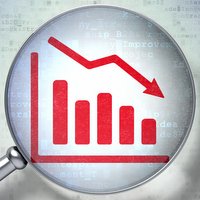 According to Abicalçados exports were down 3.6% in the first 5 months of the year, while imports boosted (6.8% increase in the same period)

"Considering that 2013 was a bad year for footwear, the situation becomes even more serious" said Heitor Klein, Executive President of Abicalçados, the Brazilian Footwear Association.

During the month of May Brazil shipped 9.2 million pairs of shoes that generated 79.0 million US dollars, 8.3% lower than the 86.2 million US dollars in the same month in 2013. From January to May this year, total exports reached 55.5 million pairs valued at 439.0 million US dollars, which represents a 3.6% decline in value. With a 5.6% increase in quantities exported, the Brazilian association says this "is explained by the decrease of 8.7% in the average price of the exported product, which was 8.63 US dollars".

According to the same source, between January and May this year, the main destinations were the United States (72.2 million US dollars, an increase of 3.1%), Angola (26.6 million US dollars, an increase of 30.9%) and Argentina (25.6 million US dollars, down 45.4%).

For Heitor Klein, the fall of the Argentine market has been instrumental in the negative performance of Brazilian exports: "Unfortunately, Argentina continues creating barriers for our exports. There is a huge demand for Brazilian product, but that is not met because of protectionist barriers created by the government", says Heitor Klein, adding that while Brazil loses strength in that market China is gaining ground. On the other hand, "the Angolan market has been gaining strength for Brazilian products, albeit with smaller shoes add value, especially slippers and injected at an average price of less than 4 US dollars", explains Heitor Klein.

On the imports side, 2.5 million pairs valuing 44.4 million US dollars reflects an increase in both quantities (3.8%) and value (15.2%) compared to May 2013. In the first five months of this year 18.2 million pairs of shoes entered Brazil worthing 255.0 million US dollars, 6.8% more than in the same period last year (238.8 million US dollars).

The main sellers of footwear for Brazil in the period were Vietnam (150.2 million US dollars, up 20.2%), Indonesia (44.7 million US dollars, up 20.1%) and China (27.8 million USD, down 6.7%).

As for the future, Heitor Klein shows some worry saying: "We are losing markets abroad and domestically, which already reflects a fall of 7% in footwear production until April".