Brazilian footwear exports stable in 2013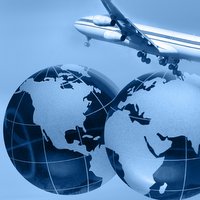 In 2013, Brazil's footwear exports were characterized by stability, with a modest variance of 0.2% in the value of sales abroad and an increase of 8.5% in volume. With increasing production, and imports growing 9.8% in quantity and 12.5% in value, the domestic market is quite dynamic.

Heitor Klein, Executive President of Abicalçados, the Brazilian Footwear Association, confirms a slight growth around 5% in manufacturing activity, which allied to an unfluctuating exports trend, reveals the focus of the industry in the Brazilian market.

Top 5 buyers of Brazilian footwear represented 45% of the sector sales to other countries and the top ranks composition was in line with what was verified in 2012: USA (18%), Argentina (11%), France (7%), Paraguay and Angola (both with a 5% quota). Exports to Argentina lost some significance during the year with a reduction of 17 million USD; with an opposite trajectory, sales to Angola increased their value by 62% (31 million USD in 2012 compares to 51 million USD in 2013) with an increase of 5 million pairs sold to that African country. This growth in exports to Angola was quite significant, even though the country is not a priority market for promotion purposes, according to Abicalçados.

The average price by pair is 7.6% below the 2012 price of 9.65 USD as a reflection of changes in the mix of exported commodities. Leather products, typically more expensive, represented 47% of the value of total footwear exports in 2013 declining from a 50% share in 2012 (quantities went down from a share of 16% to 15%). By the other hand, the value of textile products, on average with a lower price, now represent 7% (rising from 5% in 2012). Rubber and plastic footwear was the category exporting the most in 2013, as a result of a 9% growth on quantities, but with a relatively low price, their value only increased 1.9%.

Footwear imports increased in quantity by 9.8% corresponding to 39 million pairs worth 572 million USD. Vietnam and Indonesia were the source of almost three quarters of Brazilian imports: 52% and 20% respectively. China came third but with only a share of 11%, and all the remaining countries have individual shares below 5%.

In the last few years, the Brazilian shoe industry has been focusing on the domestic market, and according to Heitor Klein this tendency will continue over the next few years. When questioned about trade agreements with other regions, Mr. Klein recognised the slow progress in the development of such agreements, underlining the intense current negotiation between EU and Mercosur.

President Klein underlined the importance of increasing the sector's competitiveness, highly impacted by recent national macroeconomic issues. Significant declines in exports since 2008, combined with higher imports, especially from Asia, has driven to the development of measures to protect national products against, what is classified by Abicalçados, as unfair trade.