Jordan partners with Paris Saint-Germain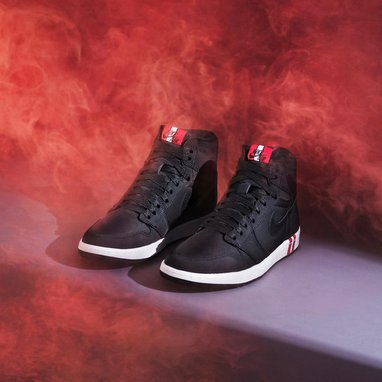 In the last few years, the Jordan Brand has been a growing presence in Paris. A Jordan-only store (Jordan Bastille) opened in 2016 and in the following year the brand announced a partnership with the French Basketball Federation
These examples buttress a long-standing, organic relationship between the brand and city, which began with Michael Jordan's first visit in 1985. That connection has been retained through the decades, highlighted by continued support of the Quai 54 World Streetball Championship.
Now, the Jordan Brand and Paris Saint-Germain announced they are getting together for the brand's first collection with a football club: "Jordan Brand and Paris Saint-Germain share a distinct position in sport and style, so to partner with the club is a natural fit", commented Michael Jordan.

Jordan's thoughts are echoed by PSG president Nasser Al-Khelaifi who notes: "The partnership between Paris Saint-Germain and Jordan Brand reflects the ambition of both brands to combine style, performance and innovation. We share many values with Jordan Brand, which is known worldwide for its sporting heritage and exciting contemporary designs. We believe it is a partnership which will excite our fans, help us to reach new audiences and enhance our global reach."

Parisians also carry a unique affection for the brand. "In the United States, if you hear Jordan you probably think it's a basketball or hip-hop event. No, in Paris right away 'it's Jordan' — it's not just for basketball players or the hip-hop community," says Laurent Nicolas Bourgeois, one half of the acclaimed dance group, Les Twins, along with twin brother Larry Nicolas. "We are one of the biggest fans of Jordan in the world. We are super fans."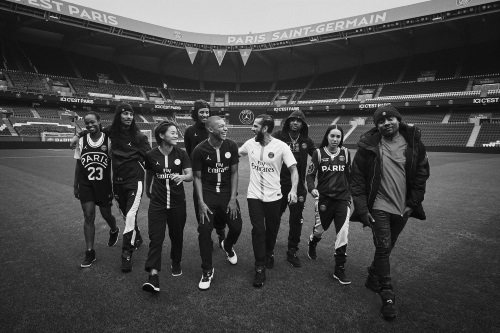 The footwear and apparel collection channels the predominately black-and-white look of the kits, but also adds a strategic use of red, another Jordan Brand heritage color and prominent color on Paris Saint-Germain kits. Additionally, each product features a unique remix of the two iconic logos, placing the Jumpman in the Paris Saint-Germain crest.

The Jordan Brand x Paris Saint-Germain collection has been released on the 14th September and the club will debut its Jordan Brand today during the European competitions.