Largest Jordan-only store in Asia opens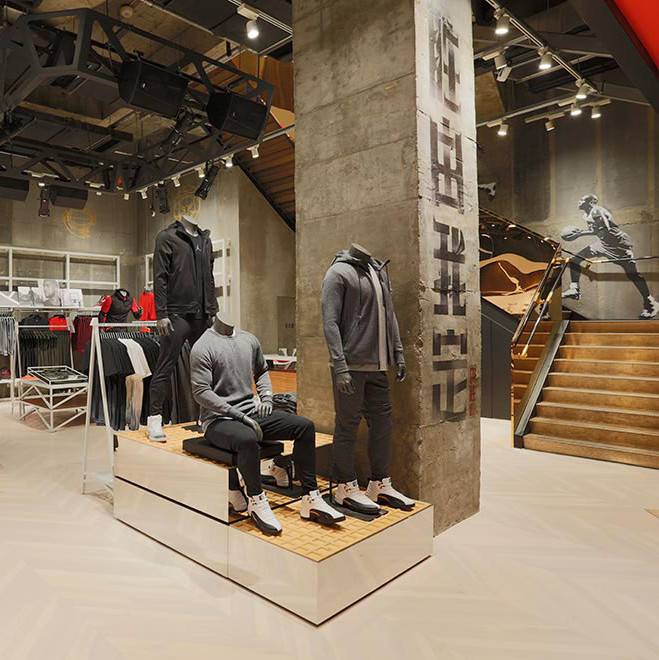 In the year celebrating its 20th anniversary in the Chinese market Jordan kicks off a new chapter of the Commit to Win campaign and announces the opening of two new Jordan-only stores in Chengdu and Taipei
"Jordan Brand continues to expand its global footprint with two immersive retail experiences in one of the greatest basketball markets in the world", stated Eric Wei, GM of Jordan Brand Greater China, adding: "We look forward to bringing amazing product and personalized services to basketball and sneaker fans in Chengdu and Taipei."

Jordan 1 Hongxing in Chengdu is the largest Jordan-only store in Asia. Located in Chengdu International Finance Square, Chengdu's landmark business circle, the store provides personalized Flight Lab service and footwear testing on an in-store court.

The new store will feature the Commit to Win patterns embodying key moments from Michael Jordan's 1996-97 season, as well as bamboo themed patterns which correspond to the Chinese New Year Pack (including the several models, such as Air Jordan XII Retro CNY, the Air Jordan XXXI CNY, Air Jordan XII Retro CNY GG and apparel — in Greater China, on Jordan.com and selected retail stores).

Jordan 16 Songgau is the largest Jordan-only store in Taiwan. The store features customization, Flight Lab service and training sessions through the "Breakfast Club". Included within the celebration is also the launch of a limited-edition version of the first Jordan product sold in Mainland China, the Air Jordan XII.