Yoox self-destructing online ads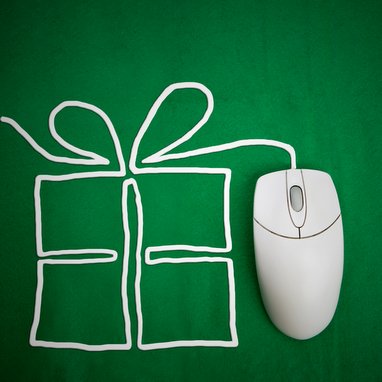 Yoox has teamed up with Google to develop an innovative and groundbreaking interactive ads, creating for YouTube the world's most exclusive collection
According to the Italy-based online fashion retailer: "Yoox is a virtual wardrobe of wonders and treasures, and the intention was to offer customers a selection of the most covetable fashion pieces, playing with the concept of luxury desirability and urgency to buy in a pop way". The result is a series of whimsical interactive short videos that both engage and entertain in perfect Yoox style, featuring hard-to-find pieces and luxury fashion items one at a time, for one time only, for the duration of a 15 second YouTube ad.
Selected items will be the protagonists in the campaign's short movies, and customers will have the chance to decide whether they want to "save" them by buying them. If the occasion is lost, the item will be destroyed by a series of surreal animated 3D mechanisms, and the next person gets the chance.
The great novelty is that, once the item is gone, that single customer will never be able to find it on Yoox nor watch the video again on YouTube. In other words, It's now or never, the motto of the campaign.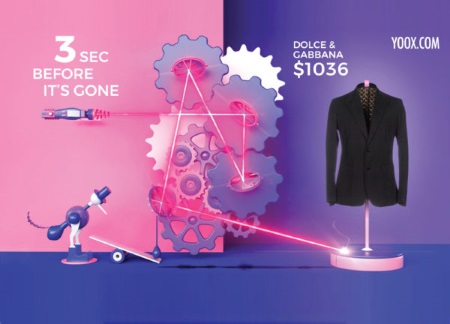 "The aesthetics and the concept of the animations reminds that of childhood cartoons, in which the narration is deployed very rapidly and the climax immediately reached. However, behind the simplicity of the video is an innovative technology which we have explored together with Google, that allowed us to obtain a truly captivating format", commented Filippo Vezzali, Yoox Creative Director.
"This campaign is proving that it is possible to run a branding campaign with performance tools, thus integrating a full funnel strategy which appeals to both awareness and purchase intent. It is brandformance at its best", Simone Zucca, Fashion and Retail Sector Leader, Google Italy.
The campaign has been technically developed in collaboration with Stink Studios. By using RITA, Stink Studios' proprietary real time video cloud rendering platform, each item is seamlessly integrated into the animated video in real time, as the viewer is watching, making each shoppable pre-roll ad completely unique.
The shoppable YouTube pre-rolls are now available in selected market – USA, Italy, Japan, and South Korea – until mid-December across Cyber Week-end.