Wolverine Worldwide posts revenue growth but below expectations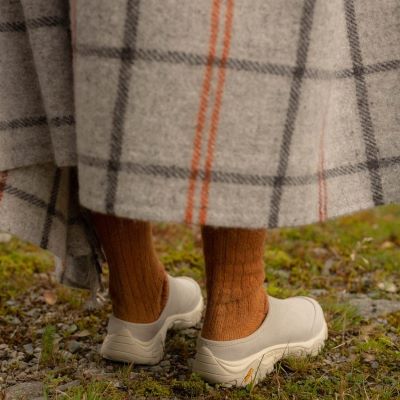 The company reported a revenue increase in the third quarter of 2022, but failed to meet its revenue and earnings expectations as the macroeconomic conditions continued to worsen
"While we were pleased to deliver third quarter revenue growth of 9% and 12% on a constant currency basis, both revenue and profit came in below our expectations reflecting ongoing supply chain disruption, heightened promotional activity at retail, and deteriorating macro conditions. We are facing congestion in our own US distribution centres and inland transportation networks and many wholesale customers are currently dealing with heavier inventories and warehouse constraints. These headwinds have resulted in certain shipping delays that impacted most of our brands", commented Brendan Hoffman, Wolverine Worldwide's President and Chief Executive Officer. "Despite these external headwinds, we saw notable strength in our international business, and within our portfolio Merrell continued its strong momentum delivering 39% constant currency growth", he added.



Third Quarter Results
In the third quarter of the current fiscal year, Wolverine Worldwide's revenue grew by 8.6%, and 12.2% on a constant currency basis, reaching 691.4 million US dollars, on a comparable basis to the same period of the prior year. The company emphasized that the performance of the international business was "especially strong", increasing by 33% to 303 million US dollars.





The revenue growth was driven by the Merrell brand, whose revenue rose by 33.6% in the three months to the 1st of October, as compared to the same period of fiscal 2021, amounting to 198.6 million US dollars. The other brands' performances, instead, failed to exceed last year's. Saucony's revenue was down by 0.6%, totalling 129.7 million US dollars, Sperry's revenue added 70.0 million US dollars to the total revenue, down by 12.4%, Wolverine's revenue declined by 1.2% to 59.1 million US dollars, and Sweaty Betty's revenue was down by 3.3%, reaching 37.8 million US dollars, year-over-year.





The Michigan-based company's gross margin contracted to 40.2% in the third quarter of fiscal 2022, from 43.2% in the same quarter of the previous year, reflecting "a higher mix of international distributor sales that carry relatively lower gross margin", but "operating margins on par with overall business".





Wolverine Worldwide also reported a net earnings loss of 0.8 million US dollars to 38.8 million US dollars, and diluted earnings per share of 0.48 US dollars.




Full Year Outlook
Wolverine Worldwide lowered its guidance for the full year 2022, and now expects revenue to grow between 10.6% and 11.6%, reaching 2.67 billion US dollars to 2.70 billion US dollars. Diluted earnings per share are expected in the range of 1.90 US dollars to 2.00 US dollars.








Image Credits: eyecmag.com