Why footwear companies should listen to their customers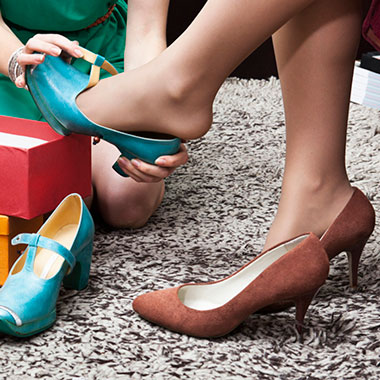 Innovation is key for players in the footwear industry that want to have a competitive advantage. But they should innovate in a way the consumer values
It's not new that consumer preferences have widely changed from what they were decades ago. With a wide range of offers and competitive prices, consumers started to look for innovative features in their footwear that would make them feel different and satisfied.

Of course aesthetics, durability and price are still fundamental in this industry, but other features are increasingly important:
● Possibility of customization
● Innovative and relevant functions (ex: gps tracking)
● Ethical and environmentally-safe materials
● Healthy and comfortable design

As the competitive scenario in the footwear industry gets more intense, companies also feel a need to differentiate themselves. Innovation plays a key role here, and the direction the company chooses to take, is critical for success.

Companies can innovate in several ways. It's not only about adding tech-functions to a shoe. They can innovate in the way they distribute, communicate and even in how they manufacturing process works. Some companies are having great results by the simple fact they use eco-friendly materials.

Others, for instance, know that consumers value transparent and fair working methods. As a consequence they found a way to have an ethical working process, in which they pay fairly to workers and use certified materials. These brands create a high impact among consumers and differentiate from general producers.

Before investing in innovation, it's of utmost importance that footwear companies research and study what consumers want. Many times, companies spend their resources on developing and adding new features to their products that consumers don't actual value. Then, the company finds itself in a situation where it has already invested money, time and many resources, and has a new product which doesn't sells.

It doesn't matter how impressive and "cool" a new shoe is. For innovation to work, there has to be a real benefit to the consumer. Any change that happens in a company should be customer-centric, otherwise, to ensure it pays-off.