Why healthy footwear is important for consumers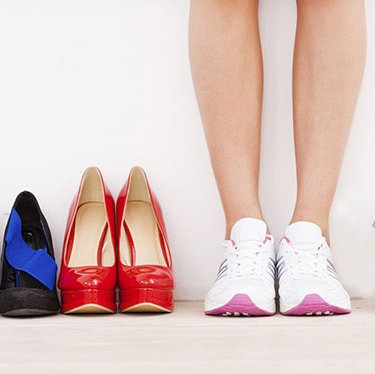 Having comfortable shoes is important, especially for consumers who are aware of the long-term issues of having poorly designed shoes. Can footwear companies adapt to consumers healthy preferences?
Shoes are central to consumers lifestyle and surprisingly to their everyday health. Authorities, consumers and producers are becoming aware that poorly designed footwear can cause short and long-term health problems. In fact, footwear can have a direct impacting in many parts of our body.

Problems can range from a simple temporary numbness to long-term back pain. Nail problems, athlete's foot, and joint pain are other known issues that affect a large number of people. And all these problems can somehow be related to footwear that doesn't fit as it should.

All characteristics of a shoe are important. But, for some consumers, especially those in pain or aware of these issues, it is fundamental to have a shoe with good quality, that is comfortable and that provides good support for his daily walks.

Comfortable, doesn't mean orthopedic

Until now, shoes that were usually comfortable and healthy were called orthopedic shoes, since it was unusual for people to care about it unless they had a real problem. But now the scenario is changing.

As the number of consumers searching for healthy options increases, there are already some companies who are taking advantage of this trend. For instance, Kurufootwear has developed a new technology that helps improving shoe comfort, no matter the design.

Features that help improving comfort in shoes:
?Good arch support
? Wide toe box
? Extra depth
? Modest heels
? Breathable fabric

Footwear companies should keep an eye on this trend since it might represent an interesting opportunity for growth, and those which are able to adapt to the market preferences can quickly establish a new competitive advantage.