Vietnam is not concerned with the US dropping the TPP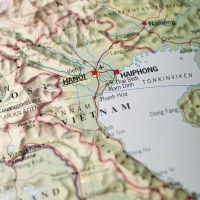 The Asian country is one of the main footwear producers and exporters, and the US the largest consumer market for shoes. In 2016 Vietnam's footwear exports to the US grew by 9%
According to the
World Footwear Yearbook
in 2015 Vietnam was the second largest footwear exporter with a
7.3% share in worldwide exports
. Roughly 30% of total footwear exports by the Asian country have the US as the destination.
The worldfootwear.com has asked
Lefaso, the local footwear association
, what would be the main concerns for the Vietnamese industry considering the recent decision of the US to drop out from the TPP, the Trans Pacific Partnership, a wider free trade agreement involving 12 countries from the Pacific.
"The main implication of the US dropping out of TPP is for
the future of Vietnam's exports
", Lefaso has said.
During 2011-2015 Vietnam's footwear export increased 15-20% per year. With the TPP, Vietnam was looking to keep the
growth rate of 15-20% per year
. This increase would be contributed mainly by Foreign Direct Investment from Taiwan, Korea and especially from China as a new investor, taking advantages from elimination of import duty for footwear imported to TPP countries. Many foreign investors already have plans to expand the existing facilities and to build new facilities to increase export capacities, Lefaso told the worldfootwear.com.
"With the US dropping of TPP, the new investments may not be fully carried out, but
Vietnam's footwear export is still competitive in the US market
and world market. On the other hand, Vietnam already has Free Trade Agreements with the EU, Korea, Japan, Chile and the ASEAN block has FTA with China, Japan, Korea, India, Australia, New Zealand. So, Vietnam's footwear export can still present growth rate of 5-10% per year without TPP."
The other option, according to Lefaso, is that the US Government may start negotiation for a
bilateral FTA
between USA and Vietnam. So, in the long term, the footwear industry in Vietnam is not overly concerned with the impact of the US dropping out from the TPP in its footwear exports to US market.