New Zealand's view of the TPP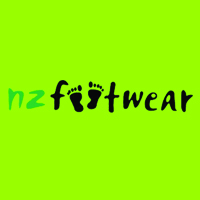 Back in October the US and 11 Pacific countries have reached an agreement regarding the region's largest trade deal in its history, the Trans Pacific Partnership (TPP)
The partnership between the US and Australia, Brunei Darussalam, Canada, Chile, Japan, Malaysia, Mexico, New Zealand, Peru, Singapore, United States and Vietnam, represents the largest regional trade deal in history and has a significant potential for global commerce and other country-wise relationship standards that would tie together 40% of the world's economy.

The deal, which is expected to reduce or eliminate tariffs for footwear and apparel, has been in negotiations for the past five years, and is now reaching its final phase.

We took the opportunity to talk to the Duncan Ingram from the New Zealand Footwear Industry Association to get his views on this deal, and its implications for the footwear industry and for international trade relations in the region.

As at the moment we do not have full details about the TPP deal, the comments from the New Zealand Footwear Industry Association are therefore very general in nature and they underlined that when the detail of the deal is known they might need to change opinions.

What are your expectations regarding the implementation of TPP? In your view what will be the impacts for New Zealand's economy?
It is generally expected that there will be significant benefits for New Zealand, largely due to some opening up of markets and reduction in tariffs for our agricultural exports. Indications are that these changes will be less than was expected and will be phased in over a long period.

A common expectation around the TPP is that all import's tariffs will be cut to zero. When do you think a complete elimination of tariffs will be fully implemented in the region?
Zero Tariffs are not certain – a period of 25 years phase in has been quoted for some products. Whether tariffs on all products will reach zero even after 25 years is unlikely.

Footwear is frequently pointed as one of the industries which will benefit the most with this deal. In your view what will be the main gains of this deal for the footwear industry in the 12 involved countries? And for New Zealand in particular?
Footwear has been significantly protected in a number of countries. As New Zealand already has a Free Trade Agreement with China with zero footwear tariffs from 2016 the impact on the New Zealand Industry from lowering our tariff against the TPP countries will be minimal. We would expect that some major producers, such as Vietnam and Malaysia will benefit from access to more highly developed countries such as USA, Canada and Australia.
With regard to exports from New Zealand, these are now very small and not likely to grow substantially due to the TPP. At present Australia is the largest market for our exports where there are zero footwear tariffs due to the long standing trade deal between our two countries. Reducing tariffs to other TPP countries may assist exporters; however this will not have a substantial impact and will depend on the rate of tariff reduction.

Besides the international trade impacts, there is also an expectation around topics such intellectual property and environment. What expectations do you have around TPP in these topics?
These issues remain very obscure – we have concerns that the deal may have unfavorable implications especially if these are limits to the freedom of individual TPP countries to legislate to protect their environment in the way they see most appropriate for their own circumstances.

Do you have any concerns regarding the impacts of this deal for New Zealand?
Yes, we have significant concerns that this deal may restrict the ability of the New Zealand Government, now and in the future, to legislate in the interest of its citizens,

Regarding the impacts for the footwear industry, are you expecting this deal to impact in a significant way your trade relations with China? Are you expecting that some of New Zealand footwear imports might come from other destinations such as Vietnam, instead of China?
Vietnam is already the second largest source of imported footwear into New Zealand, the TPP deal may slightly favour Vietnam against China, however we do not expect the changes will be substantial.