Vietnam and Indonesia gain market share in the EU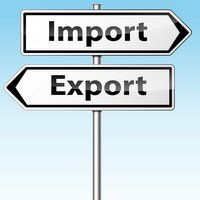 Although the figures available only refer to the first 11 months of the year, they indicate that 2015 will be marked by an increase of the two Asian countries' quota in sales to the European Union (EU)

While maintaining the position as indisputable leader supplying footwear to the European Union, China has sold, in the period January – November 2015, less 147.5 million pairs to the EU as a whole than in similar period in 2014. A decrease of 8.2% in the quantities imported into the EU from China, accompanied by growth of 12.4% in value, which results in higher average price products being imported from the Asian giant into the EU.

At the same time, EU imports from Vietnam and Indonesia, the two second largest non-EU suppliers, grew significantly, reaching respectively 254.7 million pairs with a value of 3 169.0 million euros and 108.5 million pairs totaling 1 413.6 millions of euros. In the same period, European imports from Vietnam and Indonesia grew respectively 30.0% and 28.2% in value and 10.5% and 14.1% in volume. There was, therefore, a replacement phenomenon, with footwear made in Vietnam and Indonesia being chosen over China made products.

This replacement trend was not found only in the European Union, being rather an established phenomenon to other major markets outside Europe. Japan, the US and Russia, three of the major global importers, also noted similar behavior. As a consequence, in 2015, for the first time in several decades, it is expected that China will reduce its share in world exports of footwear.