European footwear exports to Russia decline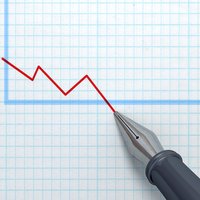 European Union exports in the first semester impacted by the instability in the east region. Decline reached 13.8%


During the first semester of the current year, European Union (EU) exported a total of 15.2 million pairs of shoes to Russia, valued at 517.0 million euros, which represents a decline of 13.8% in value and 6.7% in volume, from similar period last year.

The fall was sharper for Italian footwear, where exports to Russia declined 21.5% in value, from 318.9 million euros in the first semester of 2013 to 250.4 million euros in similar period in 2014. Assocalzaturifici, the Italian Footwear Association, issued a communication last week voicing their concerns with the situation and claiming government support to face the current difficulties.

Spain, another key player in the European footwear industry, also registered declines in the value of exports to Russia (-1.7%), despite a significant increase in quantities (5.8%).

Moving in the opposite direction, Portugal exported 18.9 million euros worth of footwear to that country, growing 12.2% from 2013.

Despite the negative situation impacting the trade relations with Russia, total European Union footwear exports increased 16.6% in volume and 11.1% in value in the first semester of 2014, compared to similar period last year. European Union exports to countries outside the Union grew by 4.2% in the period while exports from EU countries to other EU members increased at a faster rhythm (+13.3%). This follows a very dynamic growth registered in the period 2010-13, when the total Union footwear exports grew 25.4%, a performance mainly driven by exports to countries outside the EU (+53.8%).