VF confirms full year outlook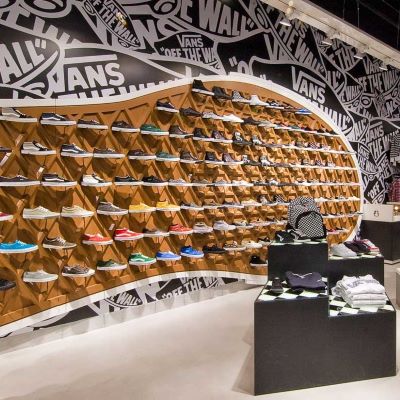 The US-based apparel and footwear group has posted revenue growth of 22% in the third quarter of fiscal 2022, driven by the performances in the EMEA and North American regions
"We delivered strong double-digit top and bottom-line results and returned about 500 million US dollars in cash to shareholders in the third quarter, all of which has been achieved amidst continuing macro headwinds. The broad-based momentum across our brands is testament to the resilience of our diversified portfolio model, which has enabled us to deliver a strong quarter and reaffirm our full year earnings outlook in a challenging environment. I am confident that VF remains well-positioned for continued, profitable, long-term growth", commented Steve Rendle, VF's Chairman, President and CEO.

Third Quarter Results
In the third quarter of fiscal 2022, ended on the 1st of January, VF's revenue increased by 22%, reaching 3.6 billion US dollars, on a comparable basis to the same period of the prior year. The result was driven by the performances in the EMEA and North American regions, which had experienced a negative impact from COVID-19 in the prior period. Excluding the impact of acquisitions, revenue increased by 15%.





The third quarter active segment revenue increased by 25%, which includes growth of 8% in the Vans brand revenue and a 17% revenue increase from acquisitions, as compared to the same quarter of the previous year. Outdoor segment revenue grew by 23% and work segment revenue was up by 6%.





Concerning channels, direct-to-consumer revenue increased by 30% in the third quarter of the current year, as compared to the same period of financial 2021, and digital revenue grew by 21% over the third quarter of the last fiscal year.





Gross margin widened 140 basis points to 56.1% in the referred period, pushed by reduced promotional activity and offsetting incremental freight costs. On an adjusted basis, gross margin increased 60 basis points, including a 20-basis point positive impact from acquisitions, to 56.3%.





Earnings per share for the period equivaled 1.32 US dollars on a reported basis. On an adjusted basis, earnings per share increased by 45% to 1.35 US dollars, including an 0.11 US dollars contribution from acquisitions.




Full Year Outlook
VF is expecting revenue for fiscal 2022 to reach approximately 11.85 billion US dollars, reflecting growth of around 28% and including Supreme's brand contribution. Adjusted earnings per share should be around 3.20 US dollars, including an approximate 0.25 US dollars contribution from Supreme.








Image Credits: retailinasia.com