Register to continue reading for free
Asia dominates exports but Europe increased market share over the last decade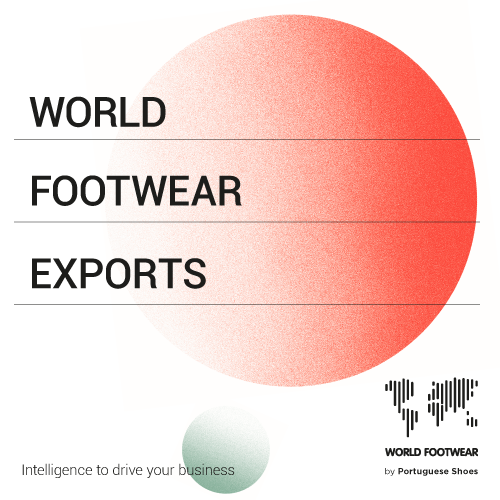 The Asian continent was the origin of most exports in 2019, with a world share of 83.9%. Asia's export share has decreased slightly over the last decade, as is also the case with every continent but Europe
15 billion pairs, representing 62% of all footwear produced, where exported in 2019. Unsurprisingly, Asia is the origin of most exports with its world share of 83.9%. Asia's export share has decreased slightly over the last decade, as is also the case with every continent but Europe. Over the last ten years Europe has increased its share in global exports by 2.6 percentage points. The value of footwear exports continued to increase in 2019 with a new record of 146 billion dollars, 2% more than in the previous year.
This growth was driven mostly by Asian countries which increased their exports by 2.8%. In Europe the growth rate was only 1.2%. In other parts of the world this rate was lower or even negative.
China with declining market share
China was the source of almost 2 out of every 3 pairs of shoes exported in 2019 but its market share has been steadily declining over the last decade. Since 2010 China has lost 7 percentage points. Moving in the opposite direction, Vietnam has almost doubled its market share over the same period. India and Turkey have also shown remarkable performances throughout the decade.
World Footwear Yearbook
The World Footwear Yearbook, a project developed by APICCAPS, the Portuguese Footwear Association, since 2011, analyses the most important trends within the worldwide Footwear industry and offers a comprehensive picture of the footwear industry (for more information follow this link). In its most recent edition, the publication presents statistics by 2019, both in quantity and value, giving a picture of the positioning of the main players taking into account production, consumption, exports and imports. The publication also includes an individual analysis of dozens of markets, as well as the evolution of the main world players in this sector, with 84 countries under analysis.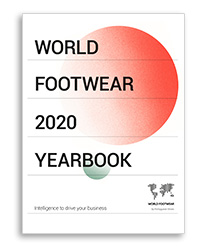 To get more detailed information about the footwear industry in 2019 buy your copy of the World Footwear Yearbook
following this link to access the store.