Asia accounts for more than half of global consumption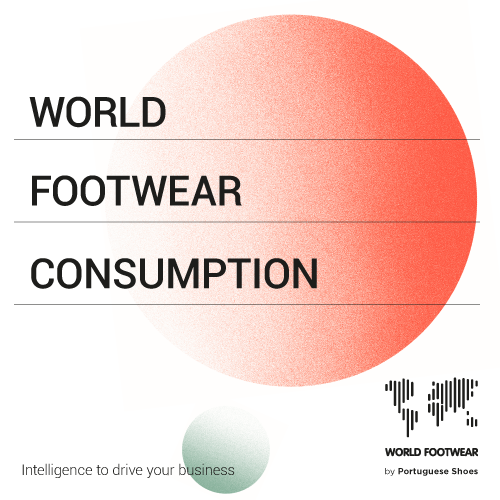 Asia's consumption accounts for more than half of the grand total. Over the last decade Asia's demographic and economic dynamism has been responsible for a rise of 9 percentage points in its share of world consumption
Asia accounts for more than half of global consumption
Asia's consumption accounts for more than half of the grand total. Europe and North America each represent 15%.





Over the last decade Asia's demographic and economic dynamism has been responsible for a rise of 9 percentage points in its share of world consumption, with Africa's share also increasing significantly.




Nonetheless, there are still

important geographic differences

in consumption patterns. Per capita footwear consumption varies from between 1.6 pairs in Africa to 5.6 pairs in North America.
Top Footwear Consumers
China
leads the rank of Top 10 Footwear Consumers in 2019, with a world share of 18.7%. It is followed by
India
, with a share of 11.6% and the
US
with a share of 10.9%. The
European Union
, if taken as one region, would represent the second largest consumer market for footwear with 2 680 million pairs consumed in 2019.

World Footwear Yearbook
The World Footwear Yearbook, a project developed by
APICCAPS
, the Portuguese Footwear Association, since 2011, analyses the most important trends within the worldwide Footwear industry and offers a comprehensive picture of the footwear industry (
for more information follow this link
). In its most recent edition, the publication
presents statistics by 2019
, both in quantity and value, giving a picture of the positioning of the main players taking into account
production, consumption, exports and imports
. The publication also includes an individual analysis of dozens of markets, as well as the evolution of the main world players in this sector, with 84 countries under analysis.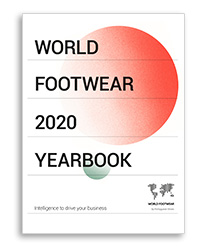 To get more detailed information about the footwear industry in 2019 buy your copy of the World Footwear Yearbook following
this link to access the store.