Under Armour: sales surpass expectations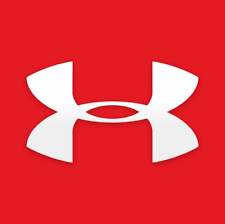 The Baltimore-born brand has released its second-quarter financial results and the outcome is marked by positive sales performance

On the one hand, the company has reported growing sales with quarter two sales amounting to 1.17 billion US dollar, 8% more than in similar period last year. Furthermore, this figure even surpassed analysts' expectations, as they had predicted sales of 1.15 billion US dollars.

In particular, the return to growth in North America, where the company has been struggling against some of its main competitors, "has been good". The brand reported an increase in sales of 1.6%, to 843.4 million US dollars. On the other hand, net losses surged to 95.6 million US dollars, or 21 cents per diluted share.

"Through the first half of 2018, we are making progress toward our transformation of running a more operationally excellent company while amplifying the power of the Under Armour brand", commented Chairman and CEO Kevin Plank, who previously suggested much of the brand's recent challenges were the result of rapid expansion: "The ongoing improvements in our structure, systems and go-to-market process across our global business better position us to drive a more consistent, predictable path to deliver for our consumers, customers and shareholders over the long term."

Plank's words seem to be confirmed by the 8% increase in global revenue, as mentioned above. In particular, footwear revenue went up by 14.5% to 271.4 million US dollars, with strength in running and team sports, and apparel revenue registered a spike of 9.8% for 747.5 million US dollars, driven by strength in training and running. Accessories revenue decreased by 14% to 106 million US dollars due to softer demand.
Under Armour highlighted a 9% increase in wholesale customer revenue, a 7% increase in direct-to-consumer revenue and an impressive 28% international growth. Investment overseas seems, indeed, to be paying off, with strong sales in Europe (up 30.8%) and Asia (up 34.3%).
For what concerns the upcoming months, Under Armour has updated its expectations. Full-year revenue is expected to increase by 3% to 4%, with a low-to-mid-single digit decline in North America. Moreover, the company anticipates an EPS of 14 to 19 cents, an operating loss of 50 to 60 million US dollars and an operating income of 130 to 160 million US dollars.
From a product perspective, apparel is expected to grow at a mid-single digit rate, footwear at a low-single digit rate, and accessories is expected to decline at a low-single digit rate.