Under Armour strengthens regional structure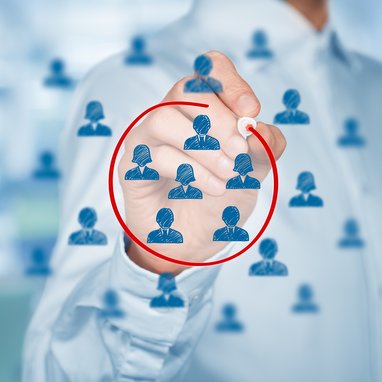 US-based sports brand Under Armour has strengthened its global operations with the appointment of new regional Managing Directors
Jason Archer will take the position for the Asia Pacific area; Manuel Ovalle for Latin America and Massimo Baratto for Europe, Middle East & Africa. They join Jason LaRose who has led Under Armour's North America division since 2016. All four will report to company President and Chief Operating Officer Patrik Frisk.

"Today's actions support our commitment to becoming a more operationally excellent company capable of supporting the global potential of the Under Armour brand", commented Under Armour President and Chief Operating Officer Patrik Frisk, adding: "As we work to scale our international business, we remain focused and measured in our evolution across our entire portfolio to ensure that we are driving toward long-term return for our shareholders."

Additionally, the company announced that its Hong Kong office will be expanded to serve as its Asia Pacific (APAC) headquarters.



Under Armour Managing Directors
Asia Pacific
Jason Archer has been named Managing Director, APAC with direct oversight of the company's operations in Australia, China, India, Japan and South Korea, among others. In Mr. Archer's six-year tenure at Under Armour, he significantly transformed the company's international financial and operating structure under Charlie Maurath, its former chief revenue officer who retired in March. In 2016, he became vice president and managing director, with primary oversight of the company's Latin American business. Prior to Under Armour he spent 11 years with adidas in Latin America and six years with PwC on assignments in Canada and Europe.

Latin America
Manuel Ovalle, who joined Under Armour in 2013, has played a critical role in driving the company's strong performance in the Southern Cone of Latin America. Now as Managing Director, Latin America, he will be based in Panama and be responsible for the company's entire Latin America business from Mexico through the Southern Cone. Prior to Under Armour, Mr. Ovalle spent nearly 20 years with adidas with roles of increasing responsibility as the company grew its Latin American business.

Europe, Middle East & Africa
Massimo Baratto, who joined Under Armour in May, will now oversee the entire Europe, Middle East and Africa (EMEA) region. Based in Amsterdam, Mr. Baratto brings nearly 30 years of international experience from a variety of industries, brands and regions - most recently as the CEO of the Oberalp Group.

North America
Since 2016, Jason LaRose has led the company's largest regional business comprising the United States and Canada. He joined Under Armour in 2013 to head up the global e-Commerce business and became Senior Vice President of digital revenue in 2015. Prior to Under Armour, Mr. LaRose held senior leadership positions with Express, Sears Holding Corporation and McKinsey & Company.