UGG launches shoe refurbishment programme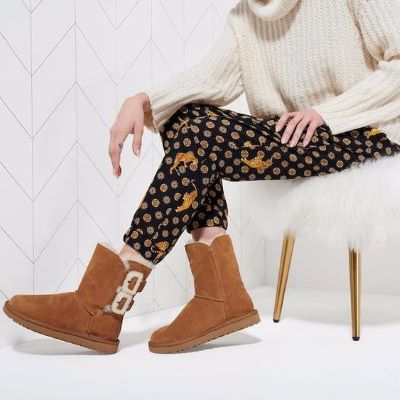 The lifestyle brand has teamed up with the premium shoe repair company NuShoe to launch the UGGrenew refurbishment programme. The goal is to extend the life of their Classic Boots
To do so, the subsidiary of the Deckers Brands gourp offers three levels of service. First, "renew" provides complete handcrafted restoration, updating the pair of boots with new bindings and a fresh treadlite by UGG outsole. In addition, the service cleans the shoe inside and out with naturally derived detergents, helping lift stains, remove odour and condition the leather. It has a cost of 80 US dollars. Secondly, the "restore" service also steam cleans the shoe, as described above, and replaces the old sole with a new treadlite UGG outsole. The restore service is priced at 60 US dollars. Lastly, the "refresh" service offers only to steam clean the shoe, at 40 US dollars.

For now, NuShoe's capacity is limited to 100 pairs per day, given the handcrafted nature of the service, but the brand said that the goal is to scale the programme to enable service for almost a quarter million pairs per day by 2023.

This programme is part of the "Feel Good" strategy of UGG towards a more regenerative world. "UGG has made so many strides over the last year, identifying key pillars to create a brand that makes positive impact through tangible results. We will continue putting the people, the planet, and our products at the forefront of our decision-making. UGG is committed to being a more regenerative – one that prioritizes long-term value over short-term gain by restoring the health of people, communities, and the planet", commented Dave Powers, President & CEO of Deckers Brands.

The UGGrenew programme is only available to US consumers, who can visit the brand's website, use the scheduling tool to book an appointment, pay the corresponding fee to NuShoe and ship out their boots via the shipping label provided by UGG.

Image Credits: businessinsider.com