TPP will allow Mexico to increase exports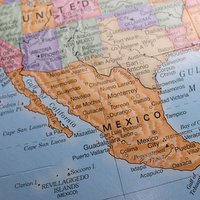 The words are from Mr. Javier Plascencia, President of CICEG, during a reflection about the recently announced Trans Pacific Partnership (TPP), a free trade agreement between the US, Mexico and 11 Pacific countries
For Mr. Javier Plascencia, President of CICEG - Chamber of the Footwear Industry of the State of Guanajuato, the TTP is a beneficial free trade agreement for its 12 member countries and "will allow our manufacturing sector in Mexico to increase its exports, mainly to the nations with which we did not have a free trade agreement previously signed".

In his view, while the Mexican footwear industry looks forward to keep its current export markets in the United States and Japan, they also see the TPP as an opportunity to become the footwear production center for various TPP member countries. "With these strategies, we will take advantage of the current free trade agreements that Mexico has already signed with 45 countries. We keep our efforts to consolidate the Mexican footwear industry strategic position in order to generate important commercial alliances with the main footwear distributors mainly in the United States", Mr. Plascencia said.

For the Mexican Association leader, free trade agreements lead industries to increase their chances to export their products, and that is applicable to its home country's economy as well. According to statistics provided by the Ministry of Economy of the Federal Government, the TPP will create an additional 30% of international trade for Mexico within the next five years, which represents around 150 billion USD. So, he believes a more aggressive industrial policy should be implemented by the federal government to strengthen Mexican businesses and provides a more effective international trade promotion, ultimately resulting in an increase on Mexican exports to other countries.

For Mr. Plascencia authorities must also ensure they are working towards the full implementation of this deal to result in much added advantages. In his view, the Mexican authorities must work with the private sector so the overall Mexican trade balance maintains its equilibrium and the businesses make the most out of the TPP, and authorities in all nations involved must guarantee that the member countries do not incur in unfair trade practices such as dumping and the provision of export subsidies.

Mr. Plascencia has no doubts about the impacts of this free trade agreement. "In the specific case of our manufacturing sector, what we are looking for is to increase exports to countries with which we already had a trade agreement, and also look for new markets with the rest of the countries. In the year 2014 we exported 26 million pairs of shoes and in 2015 we expect to close with a slight increase. Our expectations are that the TPP will foster the generation of more business within a framework of legal trade practices. "

He added: "We will continue to work with our federal government, within an industrial policy scheme, strengthening productive chains and international promotion. We expect that this will help us achieve a positive trade balance in our industrial sector and for the country as a whole because we must understand that Mexican jobs and the welfare of the population are at stake. It is an opportunity and a challenge to do things better, and this way conquer new markets. We invite, through this important media, all footwear marketers that work in the TPP member countries to look at Mexico as a country that has the footwear firms that will allow them to do better businesses for the benefit of all".