Tod's project aimed at fast-moving fashion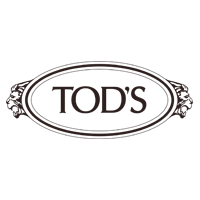 The Italian luxury group will use multiple collections throughout the year to engage better with customers, following many fashion brands which are already adapting their strategies to the fast-moving market
Tod's announced they will bring out several collections each year as well as one-off limited editions and capsule collections, created by different designers. The first collections should come to the market in June or July 2018.

Responding to the ever-changing fasting fashion market and with an aim to attract the younger consumers Tod's is intensifying its Tod's Factory project. Getting inspiration from the American art movement artist Andy Warhol, Tod's started developing this project about six months ago. It is based on their particular belief that collections can no longer be traditionally presented just every six months and the need to accelerate the pace of new collections, as well as to interact with consumers in social networks.

As fashion brands seek alternative ways to target end consumers, some are quitting runway presentations (Tom Ford, Hedi Slimane, Hunter). However, many continue to believe catwalks will remain important to boost communication, especially on social media.