Tod's annual sales down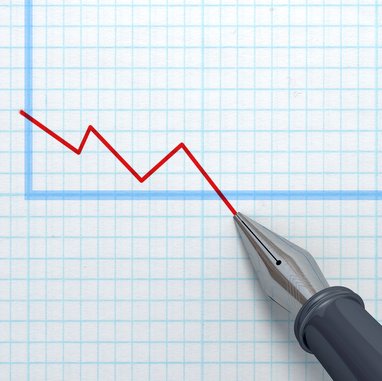 Consolidated sales for the Italy-based group totaled 963.3 million euros in 2017, down by 4.1% from the previous year. Despite the negative trend in the last quarter, performance was better than in the first nine months of the year
"Today's results are
in line with our expectations
and they highlight
improvements in the last part of the year
. The results of the Vivier's brand are very good. As mentioned during the investor day, 2018 will be a year of transition: the managers' team has changed a lot and has begun to operate; I believe that in the second part of the year we will begin to see the results of their work...G
reat is our attention to the new communication tools
, especially the digital ones, and to e-commerce, which is increasingly important; we deem encouraging the double-digit growth that we are registering, which makes us confident for an even wider development of this channel, which shows its strong potential, also considering that in some markets traditional distribution will tend not to grow", commented the Group's Chairman and CEO Diego Della Valle.
Tod's group consolidated sales totaled 963.3 million euros in financial year 2017, down by 4.1% from the previous year. In the last quarter, sales reached 241.1 million euros; the trend was slightly negative, but better than in the first nine months of the year. At constant exchange rates, sales would have been 973.4 million Euros (-3.1% from the previous year).
Tod's sales totaled 515.7 million euro
s in 2017; a 6.6% decrease, as compared to the previous year, mainly due to the trend of shoes, also penalized by some delays in deliveries, which occurred at the start of the season, and were not recovered.

Hogan
revenues reached 203.9 million euros, reflecting the weakness of the Italian market, while the results abroad are positive, on both the retail and the wholesale channels.
Roger Vivier
totaled 179.3 million euros in sales, up by 9.7%. Finally, revenues of the
Fay
brand were 63.5 million Euros, up 1.4% from FY 2016. The brand registered positive results both in Italy and in the European countries.
Revenue from the footwear segment totaled 757.9 million euros, down by 3.2% from FY2016, but showing a visible improvement in the fourth quarter
Due to its greater exposure to the wholesale, this category is also the most affected by the weakness of this channel. Sales of leather goods and accessories were 135.8 million Euros, down by 3.6% from FY 2016 and sales of apparel reached 68.7 million Euros, broadly in line with 2016 and reflecting Fay's performance.


Different performances across different geographies
In FY 2017, domestic sales were 298.2 million euros; a 4.3% decrease mainly due to the weakness of the wholesale channel, mainly in secondary cities. In the rest of Europe, Tod's revenue totaled 245.1 million euros, broadly in line with the previous year. The retail network posted positive results, while the wholesale channel was weak. In the Americas sales amounted to 78 million euros, down by 19.1% from financial year 2016. The group's revenue in Greater China totaled 212 million euros, up by 3.0% from the previous year. Mainland China, which represents more than half of this region, registered positive results; Hong Kong and Taiwan are still negative, even if showing some timid signs of improvement.