Tod's new manufacturing plant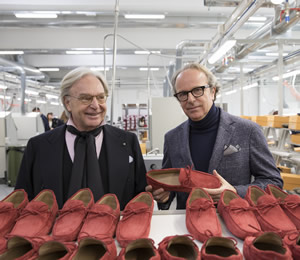 Italy-based luxury group Tod's inaugurated its new factory in the small town of Arquata del Tronto in the Le Marche region of Italy at the end of December
The area where the new Tod's manufacturing plant is located was affected by a heavy earthquake in August 2016.

Following the disaster, Diego Della Valle, Tod's CEO, visited the region and said the group would help the region and those affected by the earthquake. Built in just one year, the new factory is fully operational and has created 50 jobs.

According to Tod's: "This aid and solidarity project was both a personal and corporate choice. It was meant to bring the values of Made in Italy to life and turn them into a common heritage, like many other Tod's Group initiatives".