theMICAM closes with visitor attendance down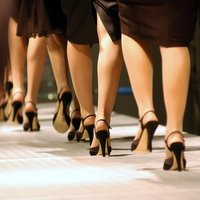 The recent edition of theMICAM, run between the 2nd and 5th of March in Milan, closed with an attendance figure of 33.372 visitors, including 17.606 international operators, which reflects a decline in line with the recent trend (36.049 in 2012 and 35.389 in 2013).
International visitors
represented 53% of total visitors this year, corresponding to a decline when compared to last year's numbers and following a slight increase registered the year before (54% in 2013 compared to 52% in 2012).
The organization underlines the impact of recent European events on attendance figures. The number of visitors from
Russia
and nearby countries was lower than usual as a result of the crisis in the Ukraine and the devaluation of the ruble. Also impacting the visitors of the fair was a nation-wide public transport strike adding complication to the journey to the event location.
According to the organization, the most recent edition of theMICAM, presenting the international collections for the 2014/15 Autumn / Winter season, was marked by the attendance of more than
1 500 companies
(with 631 foreign exhibitors). Apart from the shoe exhibiting stalls, the organizers highlighted the return of the Foot Rocker area, focusing in musical entertainment and in partnership with the Rolling Stone magazine and the new Foot Rocker Hall of Fame, a museum of rock and roll footwear showcasing the brands popular amongst rock stars. The four-day-long event also hosted the young aspiring shoe designers' contest Rock Vs Rap: The Battle Soles, which granted the winner a 6 months on-the-job experience with a footwear company.
Hosted twice a year, theMICAM will have its next edition by the end of the summer, from 31st August to 3rd September.
For more information about theMICAM please visit the
show website
.