Strong quarter for Crocs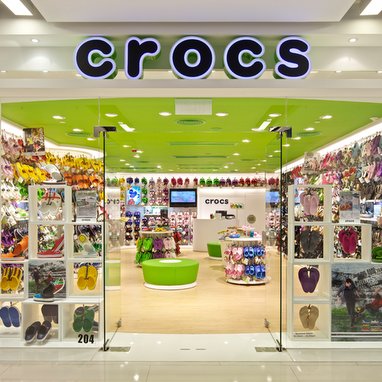 Despite the 1.1% decline in third quarter revenue, compared to similar period last year, the company congratulates itself for the progress made in its strategy and for achieving results above the guidance previously set
"The third quarter was another strong quarter for us, both in terms of our financial performance and the progress made against our strategic initiatives. Consistent with the first half of this year, we again met or exceeded our guidance metrics", commented Andrew Rees, President and Chief Executive Officer, adding: "Furthermore, the perception of the brand continued to rise, with results from our latest annual brand survey showing double digit increases in brand desirability, relevance and consideration compared to last year. Looking ahead, we are confident that further operational improvements and a disciplined approach to expense management will facilitate a return to double digit EBIT margins."
In the third quarter, Crocs registered revenue of 243.3 million USD dollars, above the top end of the company's revenue guidance, and decreasing by 1.1% compared to the third quarter of 2016. On a constant currency basis, revenue decreased by 1.6% compared to similar period of 2016.
Third quarter gross margin was 50.8%, an increase of 100 basis points over last year's third quarter. Our focus on core molded product and our continued focus on inventory management resulted in higher quality revenue that delivered stronger gross margins.
Net loss attributable to common stockholders was 2.3 million US dollars, or 0.03 US dollars per diluted share. This amount includes 3.6 million US dollars related to our SG&A reduction plan. For the quarter ended on the 30th of September, we had 71.9 million weighted average diluted common shares outstanding.
Forecast for the rest of the year
Based on the set of results now published Crocs expects fourth quarter 2017 revenues to be between 180 and 190 million US dollars. For the full year, the company expects revenue to be down low single digits compared to 2016.