Crocs to close 160 stores by 2018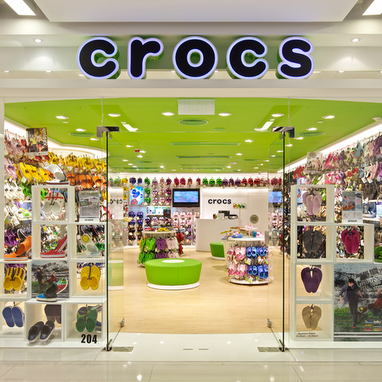 While announcing its fourth quarter and fiscal year results the US-based company has also confirmed it has a plan to close 30% of its stores within the next two years
Crocs reported 187.4 million US dollars' worth of revenue for the fourth quarter, down by 10.5% compared to similar period in 2015 (208.7 million US dollars in the fourth quarter last year). The company also reported a net loss of 44.5 million US dollars, or a loss of 0.60 US dollars per share.

For the full year revenue reached 1 036.3 million US dollars. On a constant currency basis, revenue decreased 4.7% compared to the prior year period. Net loss attributable to common stockholders totaled 31.7 million US dollars or a loss of 0.43 US dollars per share.

Gregg Ribatt, Chief Executive Officer, commented: "Our fourth quarter revenues were in line with our expectations while our adjusted gross margin rate improved by approximately 550 basis points versus prior year. This gross margin gain was less than previously anticipated due to currency and channel mix fluctuations and also to certain one-time events, however we are still on track to achieve our medium-term target for gross margins in the low 50% range."

The company confirmed they will continue to identify opportunities to improve the efficiency and effectiveness of its operations, and in result of that they anticipate closing approximately 160 retail stores by the end of 2018, thereby reducing the total store count to approximately 400 from 558 at the end of 2016.

Crocs also announced that CEO Gregg Ribatt will step down as from the 1st of June onwards. He will remain on the company's Board of Directors, but will be replaced as CEO by current President Andrew Rees.