Strong growth registered by Hermès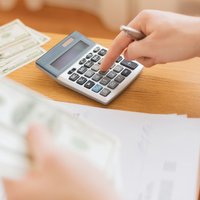 Revenue amounted to 4 841 million euros, up by 17.5%. Operating income totaled 1 541 million euros, increasing by 18.6%
The sustained rise of 2015 sales in group stores (+9%) was driven by growth in all regions, despite a contrasted environment. Japan (+18%) confirmed the excellent performance achieved over the first nine months of the year. Asia excluding Japan (+5%) showed an improvement, mainly driven by sales development in China, despite the difficult context in Hong Kong and Macao.

America (+7%) pursued its growth and Europe (+9%) performed well in the group's stores.

Growth in the Leather Goods and Saddlery (+13%) segment was driven by sustained demand and the increase in production capacities at the two new sites in Isère and Charente, and the new workshop in Héricourt. Investments for a second site in Franche-Comté continue.

The Ready-to-wear and Accessories division (+8%) benefited from the success of the latest ready-to-wear collections and the dynamic fashion accessories sector, particularly shoes.

The Silk and Textiles business line (-1%) was hard hit by the year-end events in France and suffered from a slowdown of sales in Greater China.

Operating income rose by 19% to reach 1 541 million euros compared to 1 299 million euros in 2014. Operating margin (31.8% of sales) improved by 0.3 points from 2014 despite the impact of currency fluctuations.

The Hermès Group reinforced its workforce by almost 500 people, including 400 in France, mainly in the production facilities and sales teams. By the end of 2015 the group employed 12 244 people, of which 7 461 are based in France.