Slower footfall at Premium and Seek trade fairs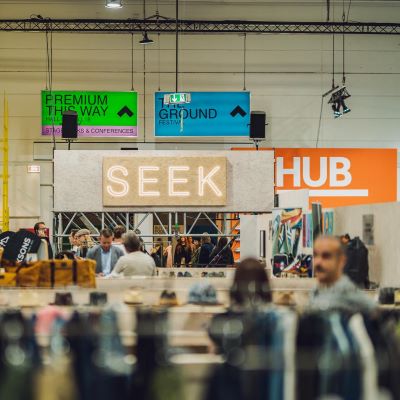 Brands exhibiting at the Berlin trade shows from the 17th to the 19th of January were pleased with the turnout but still noted that the German market is not living its best moment
The menswear and womenswear Premium and Seek trade fairs took again place at Messe Berlin, despite pre-pandemic talks of moving the exhibition to Frankfurt. Despite the lesser international attendance - mostly German, Northern and Eastern European buyers, generally speaking - and the fact of being squeezed among other European trade fairs, it still closed on a positive note.

"We are satisfied with the result and grateful for the high-calibre guests and many visitors. Significant order volumes were achieved at both events. It was very emotional overall and much better than some expected in advance. Berlin is a young, vibrant fashion location loved by national and international customers; trends are born here", commented Anita Tillmann, from Premium Group.

However, among buyers, it remains the certainty that the German market is not currently at its best. "Buyers have put the brakes on. But, most importantly, German ones tend to stop transactions when they feel uncertainty. They prefer to delay the moment during which they make orders. Many will do so in Milan at MICAM, where they will also have the chance to see complete collections and not a selection of it like here in Berlin", said Alessandra Basso of footwear manufacturer Galmen to the magaine La Conceria.

Also to La Conceria, Giacomo Tartufoli, of footwear manufacturer King Tartufoli, claimed to have only received small orders, which allow for strengthening the relationship with clients but are not necessarily economically significant. Prices are one of the main concerns, as the impact of the increased cost-of-living cannot yet be measured.

"As a trade fair organizer, we can of course only outperform the market to a limited extent in times of crisis. But despite the ongoing economic challenges, the overall mood is positive and there is a clear need for an organized industry gathering in Berlin", concluded Anita Tillmann.

Image Credits: textilwirtschaft.de