Skechers expands presence in Ireland with the opening of a flagship store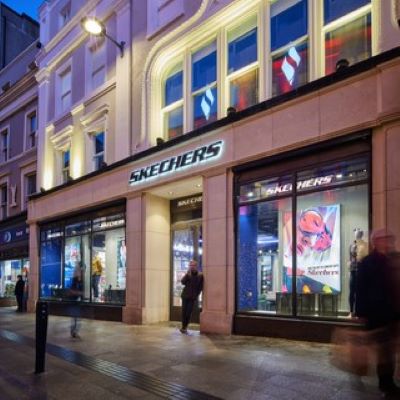 The US-based company has opened a flagship store on Dublin's Grafton Street, located in one of Ireland's busiest districts, to showcase its range of offerings and comfort technologies
"Skechers has an established network of stores across Great Britain and Ireland, and we continue to invest in key markets like this on our path to reach 10 billion US dollars in annual sales by 2026", commented David Weinberg, chief operating officer of Skechers. "This flagship destination adds dimension to our brand - building excitement and driving our comfort message home in a district that makes big impressions on consumers. We believe this new store's an ideal centrepiece - ready to captivate and drive growth across Ireland and Northern Ireland, as well as Europe", he added.

Joining the concept store on Henry Street and four retail destinations in greater Dublin, the new 929 square-metre location features the company's assortment of shoes, coordinating apparel and accessories, as well as a dedicated performance shop. While it reflects the look of the brand's existing retail stores, the space also caters to local styles; so, customers who visit the 13-14 Grafton Street will find a "reimagined mid-century modern design with state-of-the art technology, including digital screens and colourful lightboxes presenting its latest marketing".

The company noted that the Dublin-located flagship is now one of the 111 Skechers retail stores in Ireland and the UK. Skechers collections are available in more than 180 countries and territories in department and speciality stores, as well as direct-to-consumer through digital stores, and 4 458 owned and third-party physical retail stores.

Image Credits: businesswire.com