Skechers announces third quarter results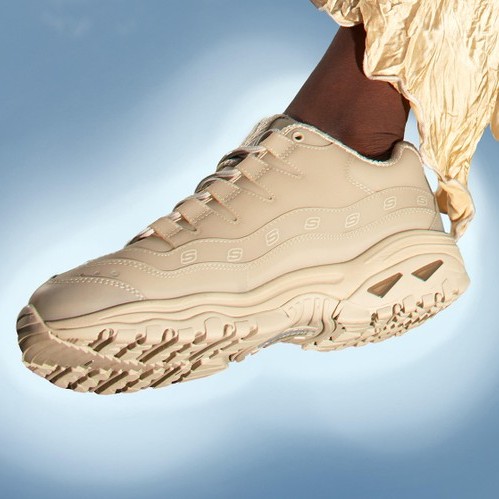 The California-based footwear company reported sales of 1.30 billion US dollars in the third quarter of the year, a 3.9% decrease year-over-year, but a 78.3% increase from the second quarter of 2020
"As we continued to navigate through the global pandemic in the third quarter, we capitalized on our core strengths of comfort, style, innovation and quality at a reasonable price (...) Our men's and women's athletic casual footwear and sandal styles experienced the strongest growth. Further, we grew our Skechers Kids business in North America despite delays to in-person classroom learning for many kids. We continue to drive sales and support our retail partners through marketing efforts that drive product awareness and inspire consumers to shop online and in stores. In the third quarter, this included the launch of our commercial featuring Dodgers ace pitcher and world champion Clayton Kershaw. Though the pandemic is still impacting economies around the world, we are confident in our product offering and our team's ability to drive sales around the world", commented Robert Greenberg, Chief Executive Officer of Skechers.

Third Quarter Highlights
Skechers reported sales of 1.30 billion US dollars in the third quarter of the year, a 3.9% decrease year-over-year, but a 78.3% increase from second quarter 2020.



In the period under analysis, the company registered a 4.1% decrease in the company's international business and a 3.7% decrease in its domestic business. Declines in the company's international business were driven by lower distributor and retail sales, partially offset by increases in its joint venture and subsidiary sales, including growth of 23.9% in China and 18.1% in Europe. Declines in the company's domestic business were driven by lower retail sales, partially offset by growth of 172.1% in ecommerce sales and growth in its domestic wholesale business.




The company's domestic wholesale sales increased by 6.3%, international wholesale sales decreased by 0.5% and its direct-to-consumer business decreased by 16.9%. Direct-to-consumer comparable same store sales decreased by 22.1%, including decreases of 20.4% domestically and 26.1% internationally.

Gross margins remained relatively flat at 48.1 percent as a result of higher promotional activity internationally, partially offset by favorable mix of online and international sales.

Earnings from operations decreased 55.3 million US dollars, or 37.5%, to 92.1 million US dollars. Net earnings were 64.3 million US dollars and diluted earnings per share were 0.41 US dollars. Adjusted to exclude the effects of the one-time non-cash compensation charge, adjusted net earnings were 82.6 million US dollars and adjusted diluted earnings per share were 0.53 US dollars.





"Our third quarter sales were a significant accomplishment during a challenging period. As countries emerged from the crisis, Skechers experienced meaningful sequential sales improvement from the second quarter of 78.3%. We also saw a return to growth in many markets and a positive sequential trend in the quarter with September being our strongest month. This resulted in third quarter revenues of 1.30 billion US dollars, just a 3.9% decrease over the same period last year. Our domestic wholesale business returned to mid-single digit growth as our accounts replenished with product that was in demand, and key international markets also experienced growth—especially China, Germany and Australia with strong double-digit increases. The demand in our ecommerce channels continued and we also saw strength in our re-opened big box stores. In the third quarter, we offered consumers alternative means to shop for Skechers through the launch of a new initiative to buy product online and pick up in store or curbside at Skechers retail locations across the United States", commented stated David Weinberg, Chief Operating Officer of Skechers.