Sales up by 7.4% at Tod's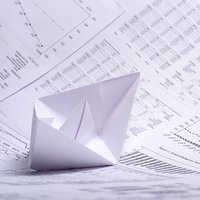 The Italy-based luxury goods group has reported good results for its leather goods (+1.1%) and apparel (+2.3%) segments, with shoes and handbags (+9.2%) largely contributing to the consolidated sales growth of 7.4% in 2015

Diego Della Valle, Chairman and CEO of the Group, commented: "Our Group has achieved good results, even in a not easy and volatile environment. We are pleased with the positive performance of all our brands in all regions, with the only exception of Hong Kong… We are working hard to strengthen more and more the lifestyle of the brand and its inspiration, linked to Italian style and quality of the product, which are loved by our international clientele. We believe that this, combined with strong attention to costs, to the great enhancement of the digital and the good acceptance obtained by the summer collections now in stores, will allow us to achieve good results also this year".

Consolidated sales totaled 1 037 million euros in 2015, with a visible acceleration from the first nine months as fourth quarter sales reached over 250 million euros (up by 11.4% from similar period in 2014).

At reported rates, all the brands, product categories, regions (except Hong Kong) and distribution channels registered positive performances. At constant exchange rates, sales would have totaled 983.2 million euros, increasing by 1.8% from the previous year.

The Tod's brand totaled 599.0 million euros in sales, up by 5.5% from the previous year, with an acceleration in the fourth quarter. The brand registered good results in all the regions, with the only exception of Greater China, which was slightly negative. The Hogan and Fay brands presented, respectively, 221.4 and 59.4 million euros of turnover (+ 4.2% and 3.7% from the previous year). As for Roger Vivier, the brand registered 156.0 million euros of sales, up by 22.9% from the previous year.

Sales of footwear reached 811.7 million euros in the year, up by 9.2%. Revenues of leather goods and accessories totaled 157.2 million euros (+1.1%) and sales of apparel totaled 66.9 million euros (+2.3%; with this category broadly reflecting the performance of the Fay brand).

Sales in Italy totaled 322.8 million euros, up by 3.7%, with very strong results in both the distribution channels. Sales totaled 248.6 million euros in the rest of Europe, (+12.3%) mainly driven by France, Germany and UK; 105.6 million euros in the Americas (+21.0%). The Group's sales in Greater China totaled 225.8 million euros, broadly aligned with 2014 turnover.

Sales through DOS globally totaled 658.4 million Euros, up by 6.9% from 2014 and represent 63.5% of consolidated revenue of 2015. As of the 31st of December the group's distribution network was composed of 257 DOS and 98 franchised stores (compares to 232 DOS and 93 franchised stores on the 31st of December 2014).

Net of minority interests, the group's net income amounted to 92.7 million euros.