Sales at Nordstrom below expectations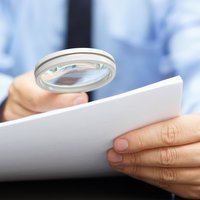 The Seattle-based upscale fashion retailer confirmed that first quarter sales were not in line with expectations, impacting the set of results for the period
"Our first quarter results were impacted by lower than expected sales. In response we have made further adjustments to our inventory and expense plans", commented Blake Nordstrom, Co-President, adding: "As the pace of change in retail continues to accelerate, we remain committed to serving customers by taking steps that will continue to meet their expectations while driving profitable growth."

First quarter net earnings totaled 46 million US dollars and earnings before interest and taxes (EBIT) reached 106 million US dollars, or 3.3% of net sales, compared with net earnings of 128 million US dollars and EBIT of 245 million US dollars, or 7.9% of net sales, during similar period last year.

First quarter earnings were below the company's expectations, primarily driven by lower than planned sales and higher markdowns to better align inventory to current trends.

Total company net sales in the period reached 3.2 billion US dollars increasing by 2.5% compared with net sales of 3.1 billion US dollars during similar period in fiscal 2015. Company's comparable sales for the first quarter decreased by 1.7%.

Full-price net sales, consisting of US full-line stores and Nordstrom.com, combined with Canada and Trunk Club, decreased by 2.2% and comparable sales declined by 4.3%.