Rosana Perán is the new president of FICE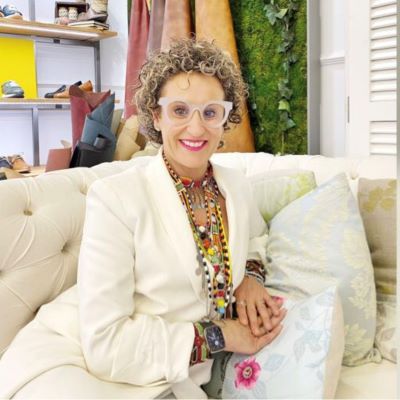 The Federation of Spanish Footwear Industries (FICE) chose Rosana Perán, currently Executive Vice-President of the Pikolinos group, to replace Marián Cano at the helm of the association
With a background in business management and leadership, among others, the new president of FICE worked in companies such as Tempe or ABGL and held different roles within the Pikolinos group, where she is currently Executive Vice-President. Perán was also President of the Valencian Association of Footwear Entrepreneurs (Avecal) until 2015 and Vice-President of FICE and representative of the CEV in Alicante.

The recently elected President of FICE stated that in this new position she will have "the opportunity of contributing to improving and strengthening a sector like ours, so important for our country, with such projection, that generates so many social and economic benefits".

Among the objectives set by the new president of FICE are the improvement of the representativeness of the organization and the role it plays, both in the Spanish society and in the European Union. Perán believes that its historical trajectory, weight and relevance in the sector must find correspondence in Europe, "where many of the important decisions end up being taken". Founded in 1977, FICE represents the interests of more than 400 companies in the Spanish footwear sector at the national, European and international levels.

Perán takes over from Marián Cano, president of Avecal. "She has been the driving force for the transformation of the sector, anticipating the demands of local, regional and state entities, a pioneer in the concept of sustainability, circular economy systems and technological incorporation", stated Rosana Perán, the new head of FICE.

Image Credits: fice.es