Rihanna named global Puma ambassador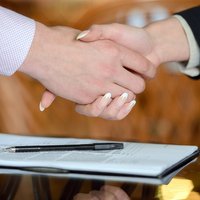 Puma and singer, actress and fashion designer Rihanna announced a new multi-year partnership, kicking off in January 2015, with the Barbados-born personality becoming a global ambassador for the brand


According to the Germany-based sports giant: "Embodying everything that
Puma
stands for, Rihanna's unstoppable spirit, creative energy and prowess both on and off the stage, make her the perfect representation of the Puma brand".
Through the partnership Rihanna will be the face of Puma's Women's Training category, and the sports giant already said "fans can anticipate Puma and Rihanna taking a fresh, forward thinking and non-traditional approach to sports, fitness and lifestyle, fusing Rihanna's personality, love of sports, spirit and style into the growing footwear and apparel segment".
Rihanna will also take the role of
Puma
's Creative Director for the category, directly influencing product collections as early as 2015, and working in partnership with the Internal Product Creation team. "These collections will be designed with the goal of strengthening women in training sessions and beyond, and inspiring confidence in their bodies and themselves. As part of her role, Rihanna will work with Puma to design and customize classic Puma styles as well as create new styles to add to the Puma product portfolio".
"It's great to find a brand that celebrates strength and individuality. I couldn't think of a more perfect partner to collaborate with as a creative director. I'm excited for you to see what Puma and I come up with", Rihanna stated.
Bjørn Gulden, CEO at
Puma
also commented on the partnership: "Signing Rihanna is a fantastic step for Puma. Her global profile, her charisma and individuality, her ambition, all these things make her a perfect ambassador for our brand. She also aligns perfectly with the values Puma strives for: to be Confident, Brave, Determined and Joyful. With a strong portfolio in football, running and motorsport, finding an inspiring partner for women's training was very important. Rihanna was a natural choice for us. We're delighted to have her as a partner, and we're looking forward to what's to come."