Puma's first quarter results hit hard by currency fluctuations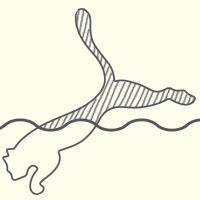 Sales for the period totalled 725.7 million euros, 7.1% down from similar period last year. Net earnings sank 29.2%, reaching 35.6 million euros

Bjørn Gulden, Chief Executive Officer, commented: "PUMA's currency adjusted sales and operating margin for the first quarter were in line with our expectations – yet negatively impacted by adverse currency affects. During the quarter, we continued to make progress towards our mission to become the Fastest Sports Brand in the world and achieved all our key project milestones in this pursuit. We know that the repositioning of PUMA and the turnaround of the business will take time, but I am convinced that we are progressing well on all our key strategic priorities and that we have initiated the right projects to make 2014 the start of the turnaround."

Sales for the period totaled 725.7 million euros, which corresponds to a 7.1% decline from the 781.6 million euros registered in sales in similar period in 2013. If the currency fluctuation is removed the performance is better, with a slight decrease of 0.5% to 726 million euros. Currency volatility in Russia, Turkey, North America, Latin America, India and Japan had a negative impact on sales in euro terms.
The EMEA (Europe, Middle East and Africa) region is the most important one for sales generation within the whole portfolio, with 337.3 million euros, 3.1% below the registered in 2013; if the currency's volatility is removed this region would have registered a slight increase of 0.3%. In the Americas sales reached 235.2 million euros, a 9.6% decrease in reported terms and 0.5% decline in currency adjusted terms. Asia / Pacific posted 153.3 million euros, an 11.6% decrease compared to 2013 (-2.1%, if currency fluctuation is removed).

By segment of product, and taking into account currency adjusted sales, footwear declined by 7.1%; apparel was up by 3.0% and accessories by 9.5%. The company highlighted the launch of the new football jerseys, in anticipation of the World Cup, as a promoting element for the performance of the apparel segment. Puma will dress eight national football teams heading to the World Cup in Brazil this summer: Italy, Switzerland, Algeria, Cameroon, Ghana, Ivory Coast, Chile and Uruguay.

Net earnings sank 29.2%, from 50.3 million euros in the first quarter in 2013 to 35.6 million euros in similar period in 2014.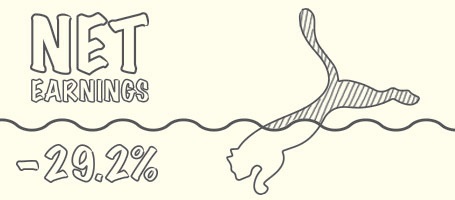 Gross profit margin declined 60 basis points from 49.1% to 48.5% in the first quarter, with the company attributing such to the negative currency impacts and changes in the regional and product mixes. The footwear gross profit margin declined from 46.1% to 44.1% (impacted by the decline of high margin motorsport footwear). Apparel increased from 51.5% to 53.6% (strong teamsport business) and accessories decreased from 52.6% to 49.7% (impacted by negative currency effects).
This set of results follows a year marked by a decline of 3% in Puma's consolidated sales currency adjusted to around 3 billion euros, and company's gross profit margin decrease to 46.5%. Notwithstanding, Puma's management declared first quarter results are in line with expectations.
In terms of strategy update it was communicated that the company will seek the repositioning of PUMA as the World's Fastest Sports Brand, the improvement of the product engine, the optimization of the distribution quality, and increasing the speed within the organization and infrastructure. "In terms of our brand repositioning, we have completed the definition of our brand platformand and are now translating them into a marketing campaign, which will be launched in August 2014 – the biggest campaign for PUMA ever. The campaign will showcase many of our great athletes like Usain Bolt, Mario Balotelli, Rickie Fowler, Marta and Lexi Thompson in their pursuit of our brand mantra Forever Faster (...) With innovative products and a more commercial focus, we are convinced that we will have a strong product offering in place to excite the market in Spring/Summer 2015", can be read in the press release.
The distribution strategy is also being considered: "We have also started to improve the quality of our revenues and distribution. Our current focus is to reestablish the relationships with our Key Accounts using dedicated product and marketing programs. With the PUMA Lab at Foot Locker, we have a large scale program in more than 100 doors in the US in place, which provide a great opportunity to showcase our brand and great products in this opinion-leading retailer."
Based on the first quarter results, the company believes expectations for flat yearly net sales with a slight increase of gross profit and net earnings remain unchanged. However, given the current currency volatility, weighing negatively on the results, there may be a negative impact on the results for the full year.
PUMA is one of the world's leading sports brands, designing, developing, selling and marketing footwear, apparel and accessories. Over the years they have been offering performance and sport-inspired lifestyle products in categories such as Football, Running, Training and Fitness, Golf, and Motorsports. It engaged in exciting collaborations with renowned design brands such as Alexander McQueen and Mihara Yasuhiro. The company distributes its products in more than 120 countries, employs more than 10 000 people worldwide, and is headquartered in Herzogenaurach/Germany.
For more information about the Puma please visit the website:
http://about.puma.com/