Prada announces flat earnings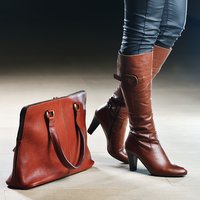 Italy based luxury group finished the financial year (ended January 31st, 2014) posting consolidated net revenue of 3 587 million euros, growing 8.8% from previous year; net profit totaled 628 million euros, broadly in line with the prior year's performance

Consolidated net revenue totaled 3 587 million euros, an 8.8% increase (13.3% growth at constant exchange rates), when compared to 3 297 million euros reported for 2012. The group considered the results achieved all the more satisfying, considering the ongoing uncertainty of the economic environment, in particular in some parts of Europe, and the related exchange rate volatility.

Commercial growth was steered by the retail network expansion, with the net opening of 79 new Directly Operated Stores (DOS) during the period under analysis. By the end of January 2014, total number of stores was 540, expanding from 461 DOS by the end of similar period in the previous year. With its current network of own stores the group now covers 40 out of the 70 countries where Prada, Miu Miu, Church's and Car Shoe products are distributed. DOS stores generate 84.5% of consolidated net sales, reaching 2 997 million euros and growing 12.5% compared to 2 664 million euros in 2012. The 32 franchised stores generated 552 million euros of total sales for the period ended January 2014. The implementation of such an intense retail expansion plan contributed highly to the 611 million euros of capital expenditure incurred during the twelve months ended January 2014.

Prada's namesake label is the one generating higher revenue, with 2 944 million euros representing 83% of total group sales, and growing 11% from the previous period. Miu Miu and Church's had stable sales' performance, with a small movement of 1.2% and 0.2%, respectively. The footwear brand Car Shoe with 13 million euros of generated sales, was the only brand of the portfolio contributing negatively to the total sales growth, with a decline of 32% compared to previous year. The group attributes this performance to the downturn in the wholesale channel.

If we analyze net sales by geographical area, Asia Pacific is by far the leading region in terms of generated sales, representing 36% with 1 293 million euros, and increasing 11% from the previous period. According to the group, Greater China made a key contribution to the growth of this Asian area as a whole, reaching sales of 826 million euros. All regions registered increases in net sales, however, the Middle East performance must be underlined: with a 103% growth, this region reached 91 million euros, representing now 3% of total sales. The group underlines the impact of currency fluctuations, especially for the business segments in Japan. Growth in this country was consistent with sales increasing by 24% at constant exchange rates, but continuing weakness of the yen meant the euro equivalent revenue was broadly in line with 2012, without major movements.

Leather goods generated around two thirds of consolidated net sales, reaching 2 333 million euros increasing 14.4% from 2 038 million euros in 2012, with the remainder coming from clothing and footwear.

Gross margin totaled 2 649 million euros for the twelve months period, up by 11.4% compared to 2 377 million euros reported for similar period in 2012. As a percentage of net sales, gross margin improved from 72.1% in 2012 to 73.8%, which, according to the group is the result of a better contribution of product, distribution and market.

The group's net income totaled 628 million euros, stabilizing after the 626 million achieved in 2012 – year of an excellent improvement on net income, from 432 million in 2011 to 626 million in 2012. The group attributes this poor performance in 2013 to foreign exchange losses and a greater tax burden.

Patrizio Bertelli, Chief Executive Officer of Prada spa, declared: "We are very satisfied with the work done over the last few years and the results achieved in terms of growth and profitability which encourage us to continue along our path of development. Even though the macroeconomic situation remains difficult and the continuing strength of the Euro does not help with exports, we are confident that the luxury goods sector will continue to grow and that, faced with rapidly changing consumer tastes and preferences, PRADA spa we will draw on our creativity and innovative capacity which enables us to interpret and, often, anticipate market trends".

The Board proposes payment of a divided of 0.11 euros per share. The Prada Group stocks were last traded at 61.95 Hong Kong Dollars at the Hong Kong Stock Exchange on the 22nd of April (approximately 5.766 euros, considering the exchange rate published by the European Central Bank on the 17th April: 1 € / 17.04 HKD).

Prada S.p.A. and its subsidiaries are known as Prada Group, and are a global player in the design, production and distribution of luxury items, including leather goods, handbags, footwear, apparel, accessories, eyewear and fragrances. Its products are sold in 70 countries worldwide through a network of DOS stores and a selected network of luxury department stores, independent retailers and franchise stores.

For more information about Prada please visit the
company's website
.