Portuguese ForEver celebrates its fiftieth anniversary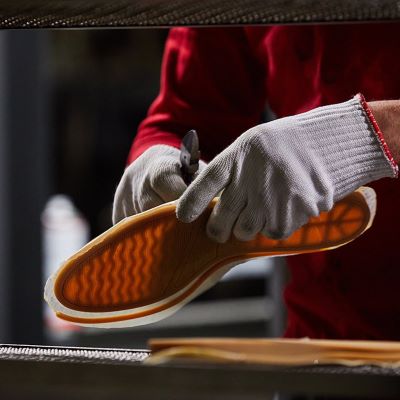 Founded in 1973 as a small footwear components factory, the Portuguese company quickly became a benchmark in the production of soles for the most renowned international brands
A successful five-decade journey marked by quality, innovation, sustainability, and leadership may as well be a prologue to a story that is far from over. The key to success was to remain true to its principles from the outset, always working to be at the forefront: by continuously investing in technology and innovative processes, the company has been able to respond to customer needs and keep up with the trends of the sector.
"ForEver seeks to be a benchmark in the market, offering innovative solutions, whether in materials, technologies, or products", says José Ferreira Pinto, Founder and President of the Procalçado group, of which the company is part.

In turn, José Azevedo Pinto, CEO of ForEver and the second generation to lead the company, highlights the commitment to providing excellent service to its customers: "We want our customers to stay and work with us in Europe. To do this, we try to anticipate their needs, constantly innovate, and exceed their expectations. From Portugal, we reinvent the sector, driven by the efforts of a multidisciplinary team that is scientifically qualified and committed to excellence".

As a result of this commitment to innovation, the company created two brands of injected footwear: Wock, which specialises in professional footwear, and Lemon Jelly, a sustainable and vegan brand of fashion footwear for women.

The fact is that in recent years, ForEver has come to prioritise sustainability as part of its strategy – one of its main goals is to achieve carbon neutrality in the production process by 2025. So, it is committed to finding more sustainable solutions, using recycled raw materials and natural resources such as sugar cane and seaweed, as well as revisiting and updating its processes.

"Today, as always, customers and partners play a key role in the evolution and success of ForEver, encouraging and challenging the brand to remain at the forefront of the industry", concludes the company in a statement.



About ForEver
Based in Vila Nova de Gaia, ForEver employs currently 400 people and has a turnover of 27 million euros. The company produces and supplies footwear components in rubber, thermoplastic, and EVA for brands and manufacturers all over the world, with 95% of its production destined for export. For more information,
refer to its website
.
Souce and Image Credits: portugueseshoes.pt