Portuguese footwear industry represents Portugal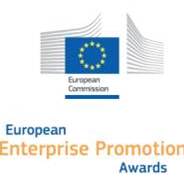 Portuguese footwear industry represents Portugal in European Enterprise Promotion Awards
The APICCAPS project in partnership with the Academy of Design and Footwear, Portuguese Shoes: The sexiest industry in Europe won the national competition of the European Enterprise Promotion Awards in the category "Support to the internationalization of enterprises" and will now represent Portugal in the European contest.
This initiative of the European Commission distinguishes the best practices of entrepreneurship in Europe, in order to stimulate economic development and job creation at the local level. The incubator - Startup Lisbon won in the category "Promoting entrepreneurship" and will also represent Portugal in this community initiative.
This year Portugal was the country that had the highest number of candidate projects to the European Enterprise Promotion Awards - EEPA, in all the 32 participating countries. With a total of 56 projects out to tender, Portugal was responsible for mobilizing the largest number of nominations for the 2013 edition of this European initiative followed by the UK with 42 projects , and Germany with 37.