Parent of Hotter Shoes announces partner brands for new platform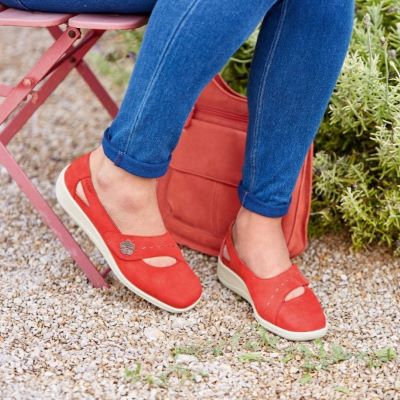 The Unbound Group unveiled some brands that will feature in its multi-curated platform for its core demographic aged 55 years old or more. Birkenstock, Geox and Skechers are among them
"Over the past months, we have carefully selected a number of brands that we are pleased to announce today, who we look to build a long-term partnership with and who will be part of our initial platform launch from 28th July. We look forward to developing more partnership opportunities over the coming months as we expand our curated offer", commented Ian Watson, Chief Executive Officer of Unbound Group.

The group explained that initially will launch its offering within the apparel and specialist footwear categories, in a phased manner, from the 28th of July until October. It added that each of the 14 selected brands met "the needs of our customers, based on relevancy, desirability, specialism and sustainability, following a careful selection process and data-driven insights".

So, within the footwear category, visitors will be able to find the brands Birkenstock, Muck Boots, Geox, Skechers and Hush Puppies. In apparel, Unbound teamed up with Rohan, Asquith of London, Boody, Noa Noa, Part Two, Kaffe, Soaked in Luxury, Cream and Lakeland Leather.

The company stressed that it "is currently exploring a number of opportunities which will further evolve and accelerate its growth strategy", but it provided no further details.

Image Credits: hotter.com