Paco Rabanne dies aged 88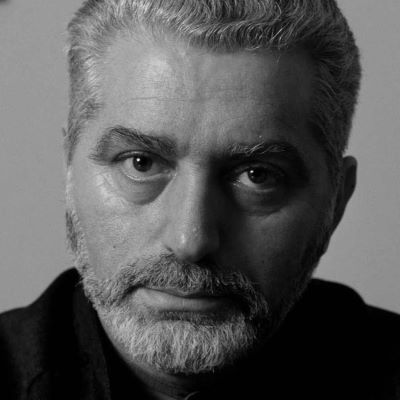 The Spanish fashion designer, renowned for his futuristic vision and use of unconventional materials, as well as signature range of fragrances, has died aged 88 at his home in France
His death was confirmed by the Spanish group Puig, which controls the Paco Rabanne fashion house and fragrance business."I am deeply saddened by the passing of Mr. Paco Rabanne", stated Marc Puig, Chairman and CEO. "A major personality in fashion, his was a daring, revolutionary and provocative vision, conveyed through a unique aesthetic. He will remain an important source of inspiration for the Puig fashion and fragrance teams, who continuously work together to express Mr. Paco Rabanne's radically modern codes".

Paco Rabanne was born in 1934 in the Spanish-Basque town of Pasaïa. His mother was a head seamstress at Balenciaga, and his father was in the Spanish Republican army. He studied to become an architect at L'école Nationale des Beaux-Arts in Paris in the 1950s, and went on to work in that area for almost 10 years. During that time, he dabbled in fashion sketches, but it was not until the 1960s that he began making clothes and accessories.

He arrived at the French fashion scene in 1966 with a collection called 'Manifesto: 12 Unwearable Dresses in Contemporary Materials' that consisted of chain-link minidresses composed of hundreds of plastic and metal disks, and in 1967 he created a collection of paper dresses held together by multicoloured Scotch tape. In 1968, Rabanne signed a deal with the Catalonia-based Puig family, leaders in the fashion and fragrance industry, and in the following year, he introduced his first perfume, called Calandre (the name means 'car grill'), which became the basis of a fragrance empire.

"Paco Rabanne made transgression magnetic. Who else could induce fashionable Parisian women to clamour for dresses made of plastic and metal? Who but Paco Rabanne could imagine a fragrance called Calandre – the word means 'automobile grill', you know – and turn it into an icon of modern femininity? That radical, rebellious spirit set him apart: there is only one Rabanne. With his passing we are reminded once again of his enormous influence on contemporary fashion, a spirit that lives on in the House that bears his name", declared Jose Manuel Albesa, President Beauty and Fashion division at Puig.

After decades as one of the industry's foremost innovators, he retired in 1999, being rarely seen in the public eye since.

Image Credits: musicmundial.com