Designer Alber Elbaz dies from COVID-19 complications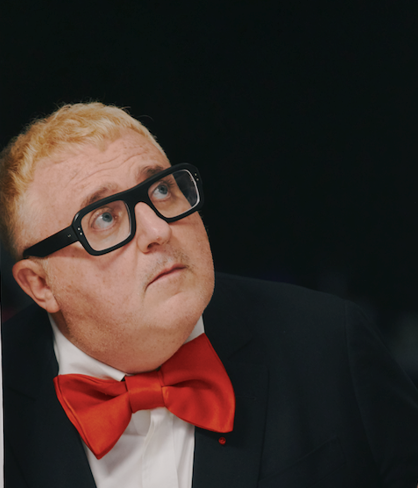 The designer died on the 24th of April in Paris, at the age of 59. He was most notoriously known for its collaboration with the French brand Lanvin, where he was creative director between 2001 and 2015
The announcement was made by Johann Rupert, Chairman of the Richemont Group. "It was with shock and enormous sadness that I heard of Alber's sudden passing. Alber had a richly deserved reputation as one of the industry's brightest and most beloved figures. I was always taken by his intelligence, sensitivity, generosity and unbridled creativity. He was a man of exceptional warmth and talent, and his singular vision, sense of beauty and empathy leave an indelible impression. It was a great privilege watching Alber in his last endeavour as he worked to realise his dreams of 'smart fashion that cares'. His inclusive vision of fashion made women feel beautiful and comfortable by blending traditional craftsmanship with technology - highly innovative projects which sought to redefine the industry. Alber will be greatly missed by all of us who had the good fortune to know him or work with him. On behalf of all of my colleagues at Richemont and AZ Factory, I wish to extend our sincerest condolences to his family and friends", commented Mr Rupert, adding that he had lost a "beloved friend".
About Alber Elbaz
Born in Casablanca in 1961, raised in Israel, graduated from Shenkar College in Tel Aviv and trained in the United States, where he was the right arm of the American designer Geoffrey Beene for seven years, Alber Elbaz arrived in France in 1996 to become artistic director of Guy Laroche, a position he held for a year, long enough to be noticed by the Parisian market and to be recruited by Yves Saint Laurent to take care of the women's ready-to-wear. Alber left the company after two years, after the arrival of Tom Ford, following the acquisition of the brand by the former Gucci Group (Kering).
The stylist took over the creative direction of Maison Lanvin, summoned by the new owner of the brand, Shaw Lan Wang. He left the company in October 2015, and his departure was the source of many conversations in the fashion world. After leaving Lanvin, Alber became involved in numerous collaborations, including with the Italian footwear brand Tod's, in 2019. Previously, he signed a collection of wallets for LeSportsac, worked in Japan with Converse on the launch of "Avant Converse" , a new line of high quality sneakers, and participated in the creation of the Superstitious perfume for the Éditions de Parfums Frédéric Trunk. He recently launched his new brand AZ Factory, during Paris Haute Couture Week.

Image credits: aeworld.com