British Vivienne Westwood dies at 81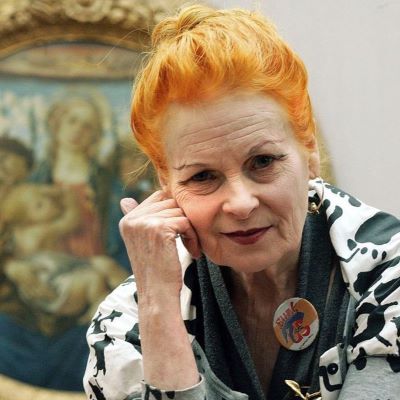 The fashion designer, who was the pioneer of the punk fashion phenomenon of the 70s and whose subsequent eccentric styles had a major influence in later decades, died at the age of 81. She was also a known climate activist
Her brand revealed on Instagram that Dame Westwood passed away on Thursday, the 29th of December, peacefully surrounded by her family, in Clapham, South London. "Vivienne continued to do the things she loved, up until the last moment, designing, working on her art, writing her book, and changing the world for the better. She led an amazing life. Her innovation and impact over the last 60 years has been immense and will continue into the future", reads the post.

Born in 1941 in Tintwistle, in the East Midlands of England, Westwood came into the limelight in the 70s, after meeting Malcolm McLaren in 1965, the manager of the Sex Pistols, who, with her, was the driving force behind the fashion punk phenomenon. They opened a boutique at 430 Kings Road in London's Chelsea in 1971, where Westwood sold her designs that were worn by the Sex Pistols and the New York Dolls. The store would change its name every time the designer created a new collection.

In 1981, Vivianne Westwood debuted her first fashion show on the London catwalks, titled 'Pirate', inspired by her lifelong fascination with history and art – in addition to the billowing Pirate shirts, the 1990s tartan derrière padding, and the 1980s mini-crinis were all inspired by 17th-century style, while her Empress Josephine gowns and abundance of corsets originated in 18th-century dress. Her name is also associated with some of the most memorable moment's in fashion, for example, Naomi Campbell crashing down from purple python platforms on the runway for AW93 and Kate Moss swanning in Marie Antoinette face paint, in topless, for the runway show of SS95, eating a chocolate ice cream.

The British fashion designer also used her voice to educate the industry on climate change and sustainability. For the past 20 years, she supported hundreds of causes, NGOs, grassroots charities and campaigns including Amnesty International, War Child and Liberty, as well as launching her campaigning movement Climate Revolution. "I just use fashion as an excuse to talk about politics. Because I'm a fashion designer, it gives me a voice, which is really good", she said.

Image Credits: elle.fr