Nike with new headquarters in New York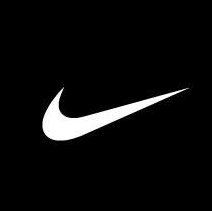 The wordwide famous sportswear giant unveiled its New York headquarters that will serve as the company's hub for New York City and the Eastern United States
Covering 150 000 square feet, the NYHQ building will encompass six floors at 855 Avenue of the Americas, with conference rooms, a rooftop garden in the shape of a Swoosh, a design studio and a 4 000 square foot, 400 seat NBA-sized basketball court, which it will open to local leagues, high school teams and Nike staff.

According to the brand: "The interior of Nike NYHQ has been designed to facilitate creativity and collaboration through open-plan, freestyle work spaces. Meeting areas include a VW van — a tribute to the original van from which Bill Bowerman and Jeff Johnson would distribute Nike shoes at track meets in the company's early days".

Several conference rooms feature custom ceiling tiles, designed by Miniwiz, which are also made from recycled materials. A roof terrace gives the ability to make use of an open-air meetings and relaxation area.

"The teams at NYHQ are positioned to bring locally-inspired product to New York City faster. This means forging deeper relationships and accelerating real-time insights, feeding directly into NYHQ's Nike Express Lane, added Nike.