Nike is working on customer engagement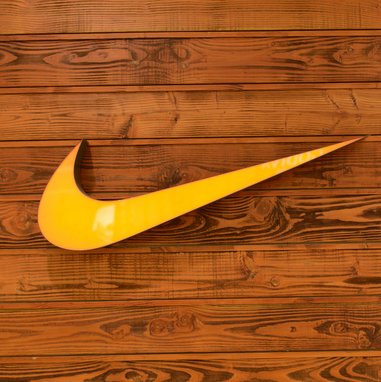 The US-based sportswear giant is set to bring back in-store traffic through Nike Live, a new tech-driven concept store at the intersection of digital and physical retail
The first shop opened on the 12th of July in Melrose Avenue, Los Angeles and the company is planning to establish a second one in Tokyo for spring.
The choice of Los Angeles stems from several reasons, the main one being that the city is among Nike's top 12 key markets in its "Consumer Direct Offense" strategy. Furthermore, the city of angels is likely to be subject to a rise in popularity with the arrival of NBA superstar Lebron James. Finally, the city also displays high digital engagement through Nike's app.

With the opening of this store, the brand aims to get closer to customers, providing them with a shopping experience tailored to their specific needs. "Last year to this year, L.A. membership [in the apps] was up by 48%", commented Heidi O'Neill, President of Nike Direct, adding: "What we're looking to do is know our consumers as individuals. We always served elite athletes one-on-one, so we're bringing that to them. We listen to the neighbourhood as a whole."

The store itself is a 4,557-square-foot single-level space with a strong pop-up like look starting from the façade, a mural by Los Angeles native Bijou Karma, representing a typical sunny day in the neighbourhood. Products and amenities inside are curated by cross-channel data from the closest five ZIP codes in the area. Around 25% of footwear will be changed every two weeks, in order to accommodate seasonal priorities, this is a first for Nike. "We're a global company and have insights all over the world. You might see a pod of what's trending in Tokyo, and we might give consumers a slice of capsules and product from around the world", O'Neill said.

The shopping process will be completely revolutionized and will rely heavily on technology. Customers can use their smartphones to scan bar codes so as to determine size and colour availability in-store. Alternatively, they can place an order online or find a local store carrying the product. This procedure aims to eliminate the friction points of buying, according to Michael Martin, VP of digital products. "If we have that colour and size, they push the 'try on' button, and every athlete associate [staff] is alerted", Martin said, adding that this time-cutting measure can help the associate reach the customer with inventory within five minutes. What prompted Nike to adopt this kind of strategy is the finding that consumers in the area want fast service without having to go through the whole retail experience. "We want people to return, get advice and have re-engagement with our team", said O'Neill.

To further encourage engagement, members enabling geotracking within the Nike Plus app will be alerted of exclusives and free items available when they are in the area. "We wanted a way to say, 'We value you.' Every few weeks, there will be something new there. We'll be able to serve them physically as we do online", concluded O'Neill.