Nike announces 2025 targets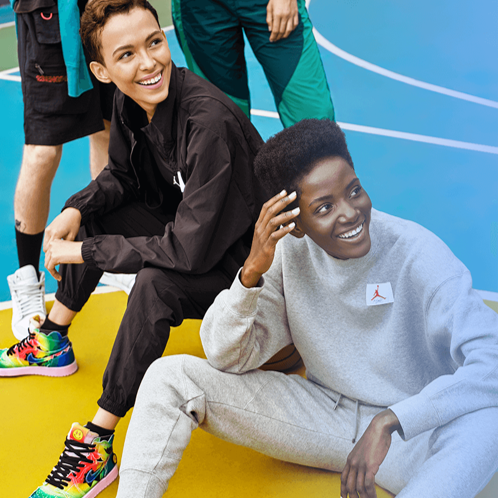 Sportswear brand Nike has announced third quarter revenues of 10.4 billion US dollars, up by 3% compared with the previous year. Over the next five years, Nike aims to bring to life 29 targets focused on people, planet and play
During a presentation to investors, CEO John Donahoe outlined the group's goals achievements reported in the 2020 Impact Report and discussed 2025 Purpose Target: "The power of Nike is our consistency and the strength of our global portfolio. Throughout the pandemic, we have stayed focused on our unique advantages, and we've been resolute in fuelling innovation, and our brand is as strong as ever".

Highlights during the past year include: using 100% renewable energy in the US and Canada in owned or operated facilities; textile dyeing and finishing suppliers reduced freshwater use by 30%, exceeding FY20 target; and tier 1 finished goods footwear suppliers diverted 99.9% of manufacturing waste from landfill.


2025 targets include
• 10% waste reduction per unit in manufacturing, distribution, headquarters, and packaging through improved design and operational efficiency
• 100% waste diverted from landfill in our extended supply chain with at least 80% recycled back into Nike products and other goods
• 10X the amount of finished product waste refurbished, recycled, or donated
• 25% reduction in freshwater usage per kg in textile dyeing and finishing
• 13 billion litres restored through a portfolio of watershed projects that support long-term resilience for water-stressed ecosystems and communities within the cotton supply chain
• 50% representation of women in global corporate workforce and 45% in leadership positions

"Setting purpose targets for ourselves creates long-term value, raises the bar for our industry and redefines our own potential for a positive impact in the world. Our new five-year purpose targets offer a road map to 2025, outlining clear goals, action plans and accountability. And for the first time, that accountability now includes linking executive compensation to our Purpose Goals. Our commitment to constant improvement is why I continue to be so amazed by this team. I have never been more confident in our leadership and teams around the world as we stay on the offense, accelerating our long-term strategy. No matter what happens - covid spikes, forced enclosed – store closures, port congestion on the West Coast and more, this team responds with solutions", concluded Mr Donahoe.