Next Riva live talk is focusing on the 2022 fashion market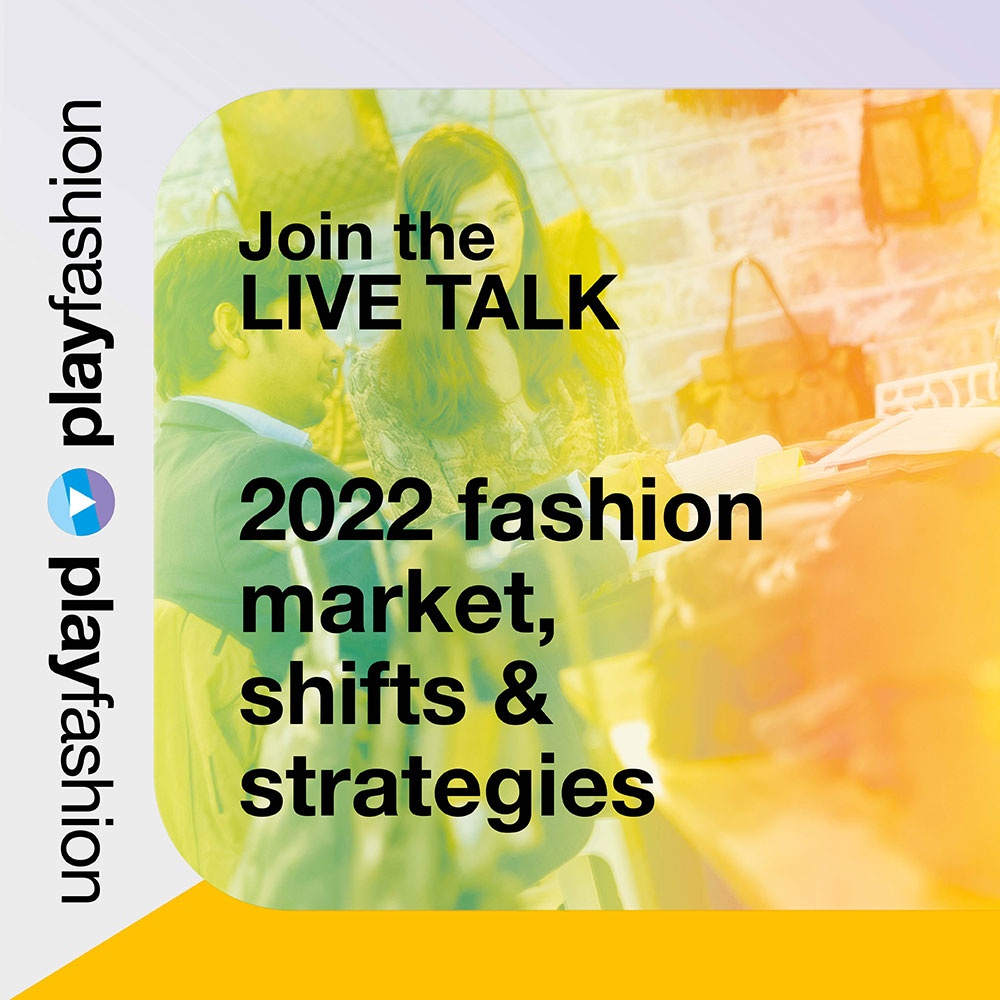 "The 2022 fashion market, shifts & strategies": a reflection on the fashion market for the last of the #playfashion live talks
Circular design and virtual fashion
: are these set to be the macro trends for the male and female fashion markets in the coming years? Aiming to provide an answer to this question is the live talk
The 2022 fashion market, shifts & strategies
, the last in the series of online meetings promoted by the Expo Riva Schuh trade fair, scheduled for the 10th November at 14:00 (CEST).
Thanks to the support of important case studies, which examine the theme from a more commercial perspective, the webinar will be an opportunity to analyse the
impact that the processes of circular design
and
virtual fashion
will have on the way in which fashion itself will be produced, bought and sold in 2022 and beyond.
Amongst the most pressing topics is the
growing attention to sustainability
: circular design is beginning, in fact, to carve out a pivotal role in the creation and dissemination of new production models, readdressing the value of resources and energy, and pushing to redefine strategic choices in the field of processes and products.
Leading this live talk will be Maria Eugenia Errobidarte,
Senior Consultant of WGSN Mindset
, and Enrico Cietta, economist and CEO of
Diomedea
.
The event will be transmitted on the website of the Expo Riva Schuh exhibition and its Gardabags showroom. Participation is free and available to everybody by pre-registering at the following
LINK
.