Nanotechnologies applied to footwear in European project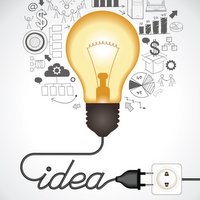 The joint European consortium is looking into materials, components and footwear with enhanced comfort properties based on nanotechnologies

Nanofoot is a European R&D project whose main goal is to develop advanced and innovative nanotechnology based solutions for leather and polymers components for footwear products, aiming new sustainable and consumer driven production of consumer goods. Health, environment, quality of components, marketing communication and competitive sales prices are combined to promote the competiveness of companies.
The consortium is constituted by 5 SMEs (Small and Medium Sized Enterprises) and 4 RTD (Research and Technical Development) entities. Participants are: Portuguese companies Curtumes Aveneda and Indinor; Cammina Leggere di Pini Carolina from Italy; Spansih companies Todo par sus Pies SL and Evathink; CTCP - Portuguese Footwear Technological Center and Porto University – Sciences Faculty from Portugal; Spanish Inescop - Instituto Tecnológico Del Calzado Y Conexa and Consiglio Nazionale delle Ricerche from Italy. Together they create an interdisciplinary team combining SMEs know how and expertise from Universities and Research Centers. By assuring that both parties work together, the consortium will be able to develop knowledge that can be easily transferred to companies, as a way to promote innovation and commercial application. By the other hand, the participation of companies will ensure the validation of the results obtained.
SMEs have the ambition of exploring the potentialities and the benefits of nanoparticles (NPs) available in the market on the development of new functional materials & products. The final objective is to get differentiated, high added value and marketable materials and footwear consumer goods that satisfy the needs and expectations of the final consumers.
The main activities of the project include:
• Screening of commercially available cost-effective nanoparticles
• Investigation of the functionalization of processing products, coatings and leathers using nanoparticles
• Investigation and development of polymeric nanocomposites and footwear components
• Develop advanced antimicrobial thermal auto-regulated footwear
• Develop an integrated environmental approach to safeguard consumers, workers, workplace and environmental
• Perform prototype demonstrators and dissemination actions
• Prepare results exploitation by the SMEs and IPR protection

The expected results include:
• New materials: allowing, for example, bacterial activity reduction; fungal activity reduction; impacts on water resistance and breathability
• New products, improving the comfort, health and quality of life, namely, leather footwear for special orthopedic products, vegan footwear for comfort fashion segments
• Competitive production processes, setting up economically interesting processes for producing materials and goods with an acceptable costs and ensuring processes that are workers, workplace and environment friendly

The project also aims to decrease the environmental impact of industrial processes, by replacing bulk materials by NPs and improving nanoparticles based formulations and their manufacturing procedures.
The Nanofoot project started in September 2013 and will develop over the course of 24 months.
For more information please visit the
consortium's website
.