Register to continue reading for free
Mexico: early stages of Covid-19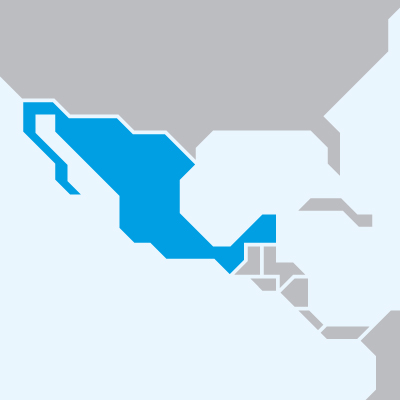 Mexico is still at the beginning of the epidemic diffusion and footwear factories continue to operate in the country. We spoke with Prospecta to understand how the situation is evolving
Mexico is still at the early stages of the epidemic: "Until this moment we are on stage 1, so only the schools are closed; the companies are working on a normal way but implementing sanitary measures, in some states the local administrations are implementing additional measures; for example Mexico City has given the order to close all theatres, cinemas and similar activities", told us Prospecta, the Innovation and Competitiveness Centre at the Chamber of the Footwear Industry of the State of Guanajuato.

Footwear factories continue to operate in the country. Retail is also operating with no significant constraints; however, brands and stores already face a drop in sales.

Given the early stages of the epidemic diffusion, no governmental measures have been imposed yet, with the government suggesting people to stay at home as much as possible; however so far is not mandatory to do it.

According to Prospecta one of the main issues faced by the footwear industry now relates to absenteeism: "Last week we have made an online poll and 49% of the participants are facing absenteeism; from those, 63.64% face absenteeism in the rage of 1-5% and 20.45% between 6%-10%".

Companies are also suffering some constraints related to the lack of manufacturing supplies and the prices increases in the materials, resulting from the impact of Covid-19 in some other supplying countries, such as China. Low consumption, cancellation of future projects and lack of liquidity are also concerning.

Useful advices are already being spread around in Mexico: disinfection of areas; washing hands and applying antibacterial gel when entering the facilities; cancelation of face to face meetings and replace with virtual options; and constantly communicating reliable information.
(Updated 23rd March 2020)

Mexican Footwear Industry
Mexico is one of the top 10 footwear producers in the world and in 2018 the country was the
9th largest producer
of footwear with 268 million pairs, according to the World Footwear Yearbook
(Available HERE
). The Mexican industry, heavily concentrated in Guanajuato, is mainly geared to the internal market which also requires increasing imports, which reached 1.1 billion dollars for the first time in 2018. Asian countries such as China, Vietnam and Indonesia are Mexico's main suppliers.