Register to continue reading for free
How Covid-19 is impacting the Asian countries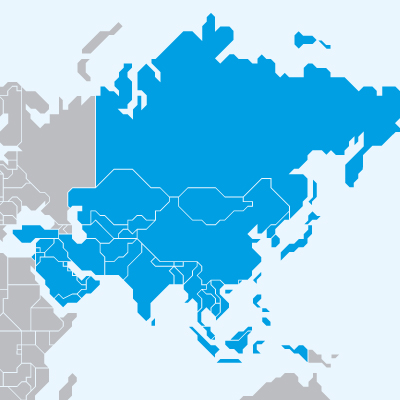 Over the last few days, we have all received reports of retail closures and limitations on the manufacturing activity from all over the world. Today we bring you updates from the situation in the Asian countries
Given the special moment we are all living, the World Footwear reached out the main footwear associations in the world and have asked them to give us an update of the impact of the coronavirus (Covid-19) in their countries.

We want to understand what is happening in the different territories, what are the pressures being put on companies, in the retail and manufacturing segments. It is also important to understand the measures implemented by the local authorities and how that is helping to minimize the impacts of the pandemic.


Today we bring you some updates received from South Korea, Malaysia and Vietnam this morning. We will continue to bring you updates on the topic as soon as we obtain relevant information from other countries.


Republic of Korea
The Asian country now faces code red with 8.400 reported cases and a death toll exceeding 86. South Korea is not experiencing limitations on operating factories, which constitute its small domestic production capability. Due to the delay on the materials received from China, some of companies in sectors such as textile and machinery, for example, are facing difficulties. There are no issues reported regarding personnel not being able to go to work.

Stores where a case of Covid-19 is reported are closing as a preventive measure. Brands and companies are starting to face some issues with the reduction in orders.

The Footwear Industrial Promotion Centre is expecting travel restrictions to damage the business normal schedule.

Social distancing, self-safety and constant cleaning are the advises given to the population.

(Updated on the 18th March 2020)
According to the World Footwear Yearbook (Available HERE) in 2018 the Republic of Korea had a total production of footwear of 25 million pairs, importing 266 million pairs and presenting an apparent consumption of 281 million pairs. Korean exports have grown strongly in 2018 but only represent a fraction of the country's 3 billion US dollars of imports.
Vietnam
Vietnam is not registering any disruption on retail and manufacturing. However, tourism, schools, restaurants and entertainment activities are feeling it already.
According to Lefaso, the local footwear association, all footwear factories are operating in the country, and workers having to stay at home with children are in very small number. However, as imported raw materials from China, Korea, Taiwan and Italy represent 60% of the total, many factories have to reduce their production due to deceasing availability of materials. As the situation in China is improving and Chinese suppliers are back to business, Lefaso expects the situation to improve in Vietnam as well.

Lefaso expects production to be impacted by the disruption of material supply, especially from China. If the virus diffusion situation at global level is longer than 6 months, many factories might have to close. Retail is not facing specific constraints, but people are starting to avoid shopping activities.
The Government announced several measures such as the reduction of interest rates for banking loans, delaying tax payments, reduction of all kind of fees, amongst others, in a package of 15 billion US dollars for all businesses and industries.

(Updated on the 18th March 2020)
Vietnam is the 3rd largest footwear manufacturer (1 300 million pairs; 5.4% in total production) and the 2nd largest exporter (1 272 million pairs; 8.6%), still very distant from the number one producer and exporter China (with a share of respectively, 55.8% and 64.7%) - More information about the global industry available HERE.

Malaysia
The Prime Minister of the country announced Movement Restriction Order on the 16th March, which will be in place until the 31st March 2020.
A general prohibition of mass movements and gatherings across the country including religious, sports, social and cultural activities is in place. All businesses and houses of worship must be closed except for supermarkets, public markets and convenience stores and selling essential goods. All Malaysians returning from overseas are required to be on quarantine for 14 days. Restrictions on the entry of tourists and foreigners to Malaysia are also in place.
Schools and all government and private premises are closed except those involved in essential services (water, electricity, energy, telecommunications, postal, transportation, irrigation, oil, gas, fuel, lubricants, broadcasting, finance, banking, health, pharmacy, fire, prison, harbour, airport, security, defence, cleaning, retail and food supply).

All factories are closing their operations, facing also issues in stocks and deliveries. The country is also feeling the impact of the shortage of raw materials from China.
(Updated by 17th March 2020)
The footwear industry in Malaysia is mainly located in Ipoh, Klang Valley, Jahor Baru and Penang. Over the last decade the country has gone from a slightly positive trade balance in footwear to an increased deficit currently in excess of 500 million dollars. According the World Footwear Yearbook in 2019 Malaysia produced 38 million pairs and exported 14 million pairs. The internal consumption reached 127 million pairs and imports totalled 103 million pairs. More information about the World Footwear Yearbook HERE.

18th of March 2020 - 13:30 (Western European Time)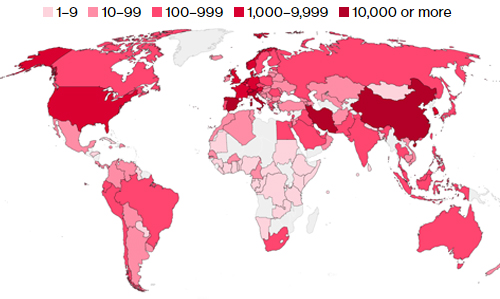 Cover photo credits: AbsolutVision on Unsplash